On yesterday, Solange was spotted in New Orleans (where she resides) with her boyfriend Alan Ferguson for her first public appearance since the video of her serving a class-A beat/kick down to her brother-in-law Jay Z leaked. See the cutesy pics of her man comforting her when you go inside…
On the heels of Beyonce, Jay Z and Solangereleasing a joint statement about the elevator showdown, Solo was spotted yesterday for the first time since ElevatorGate.
The statement didn't go into detail as to why the "Losing You" singer went off the way she did, but they did say all of that is behind them now and are moving forward...together as a family.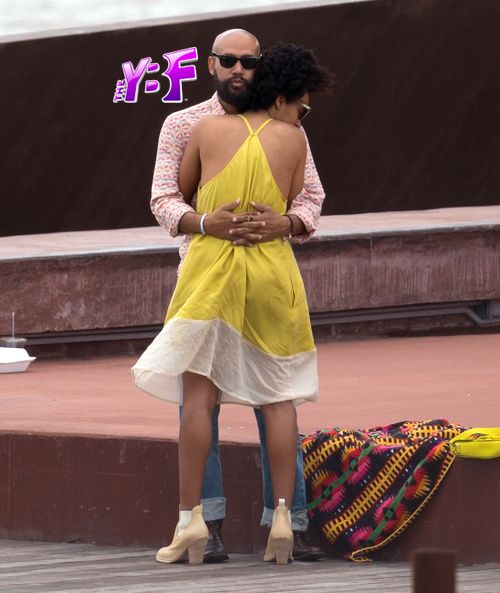 Chilling at a riverfront park near their home in New Orleans, Alan is seen comforting Solo with his arms firmly wrapped around her waist as they enjoyed the scenery around them. The two were probably discussing all the media scrutiny she has gained since the brawl, but it seems all is well in the arms of her man.
Sweet.
And in another effort to help ease her mind, Solo took to her Facebook page on yesterday to post some "Throwback Thursday" photos of herself when she was a child. She captioned the throwback pic above of she and Bey watching Sisqo play the guitar saying, "#tt The sock [bun]. Best thing since sliced [bread] . (This will be deleted tomorrow, and it's not because I don't love sisqo's awesome guitar)".
Hmm...
And one of her dancing with a friend saying, "Been doing that bestieees Nae Nae since 92. Fake Cross Colours from Kings Flea and all.... @x___ib"
Cute.
Photos: Deano / Breedo / Splash