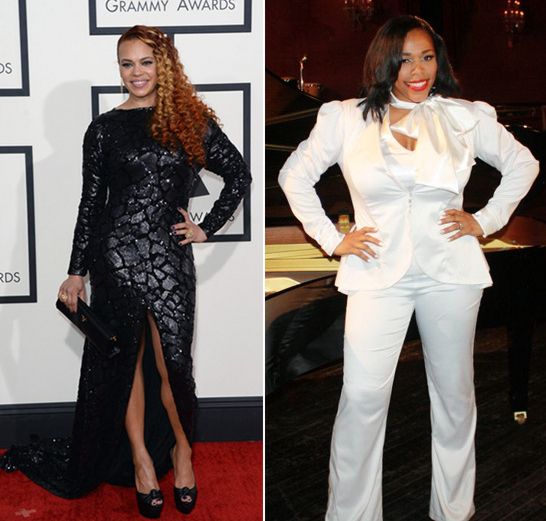 The R&B Divas are being...divas!  Faith Evans and Nicci Gilbert are slapping TvOne with a major lawsuit over an upcoming spinoff.  Check out why the ladies are claiming to be wrongfully left out inside...
In a recent lawsuit filed in Fulton County in Georgia, Nichole (Nicci) L. Gilbert and NOEGO Entertainment, LLC are suing ThinkFactory Media, Inc and TVOne LLC over the Divas franchise.
Nicci, who starred in and Executive Produced the first 2 seasons of "R&B Divas" in Atlanta, claims she and former co-star/Executive Producer Faith Evans are being left out of the new TVOne spinoff "Hollywood Divas", airing on TvOne soon.  And she's not having it!
Interestingly, neither Nicci or Faith returned for season 3, which is currently airing.  But now that "Hollywood Divas" has been announced, Nicci is PISSED.
The former Brownstone singer is filing on 15 counts (yes, 15!), including breach of contract, defamation, fraudulent and negligent misrepresentation, emotional distress, breach of contract and plenty more.  And she wants to collect punitive damages and attorney's fees.
But that's not all. Nicci claims, via a rep, that the bigger picture is the 'white male production companies' impacting the image of black women on tv:
A discussion is needed NOW to address the images of African American Women that white male production company's are portraying on Reality TV and changing things in the editing room . They can't be allowed to continue to destroy Brands & families & friends!
We checked, and three of the seven Executive producers (not counting Faith or Nicci), are black men.  The showrunners of the last couple seasons of "R&B Divas" are black.  And we're told the crew is mostly comprised of black workers.   We're also told that TVOne has final sign off on all content, not the production company.
We have a feeling Nicci's going to come with some receipts though, so we shall see...
Photos: TVOne/Getty