Remember Lynn from "Girlfriends"?  Well, now she's engaged in real life!  Deets inside on Persia White's new fiancé, plus Danity Kane's new music "Lemonade" and why the rumors of them dropping ANOTHER member may not be true....
Persia White, our fave hobochic "Girlfriend", is now engaged!  Her fiancé is 33-year-old "The Originals" actor Joseph Morgan.  The 37-year-old actress and her hubby-to-be released a joint statement to Wetpaint saying:
"We really appreciate those of you who have supported our wild, creative, passionate and unlikely relationship. We have found a rare and precious thing; true love. We wish you all the same."
The twosome met ont he set of "Vampire Diaries" when they were both on the show during season 3.  And it looks like Persia's man loves gushing abut her.  He said on HuffPost Live recently:
"You know, I'm very happy. It's great," he said. "I'm lucky enough [that] she came with me to New York to enjoy a little bit of the city. I get the weekend off so we get to experience a little of that. But that's all I'm going to put out there — I'm going to keep the rest for myself."
Meow.  Congrats Persia!
And in new music:
When the ladies of Danity Kane released the artwork for their new song "Lemonade", it raised a few eyebrows as it only featured kid versions of 3 of the members.  So, where's the fourth?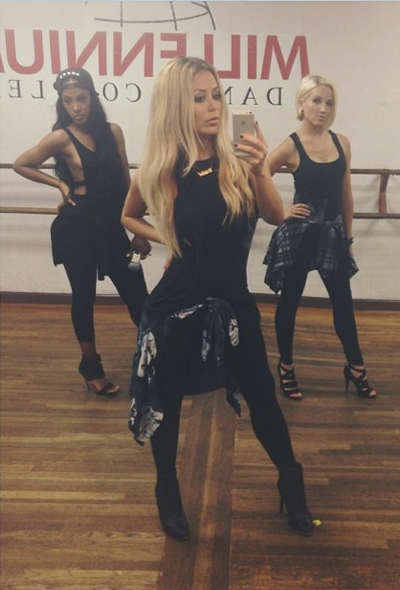 Aubrey O'Day posted pics of the girls during rehearsals before their upcoming tour.  And Aundrea Fimbres was noticeably missing.  So rumors stirred up saying Aundrea was leaving the group--after the tour--and fans were pissed.
Immediately after the firestorm, a Danity Kane account posted all four ladies at rehearsals: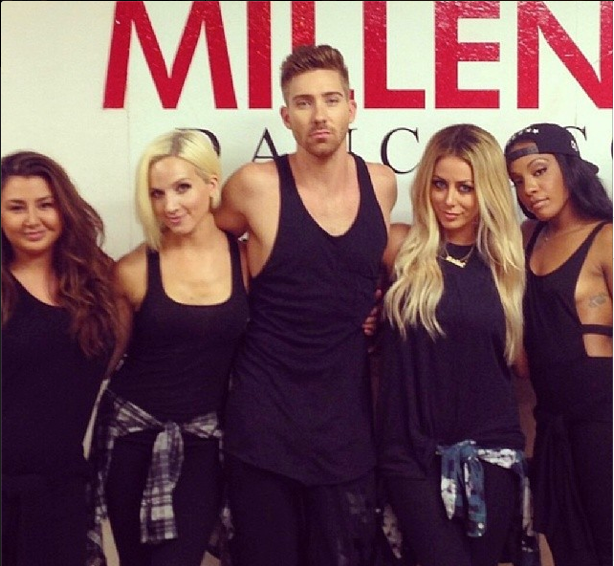 And Aubrey showed off 4 sets of legs at their rehearsal day today.  So it looks like it was a false alarm.  As usual.
But Aubrey's caption for that pic above said: 
"DK. The girl group that isn't always on their back"
Not sure who THAT shade was for but um, yeah...
Check out the "Lemonade" track below ft. Tyga, which samples The Clipse's "Grindin'":
Our take: Not mad at this track at all. Music in general has taken on a more basic style, so we weren't expecting any deep lyrical and life changing music. But this track is definitely something we can crank in the car...especially during the summertime.
Ooooh these haters got a sour look up on they face....Lemonade lemonade....
Photos: Aubrey's IG, Joseph's IG