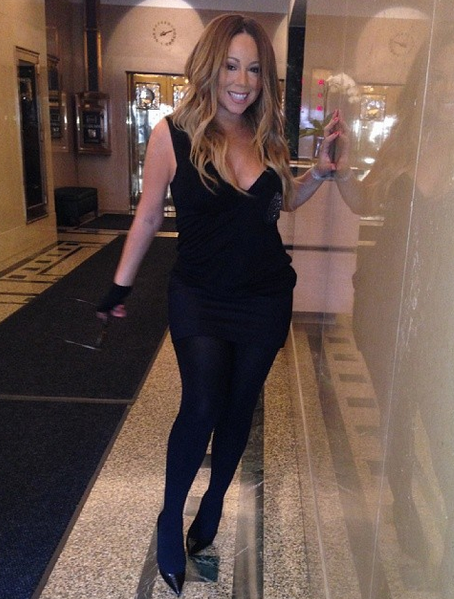 Mariah Carey is putting the final touches on her new cd while her hubby Nick Cannon is shooting down rumors that they're having marital woes (again).  More inside....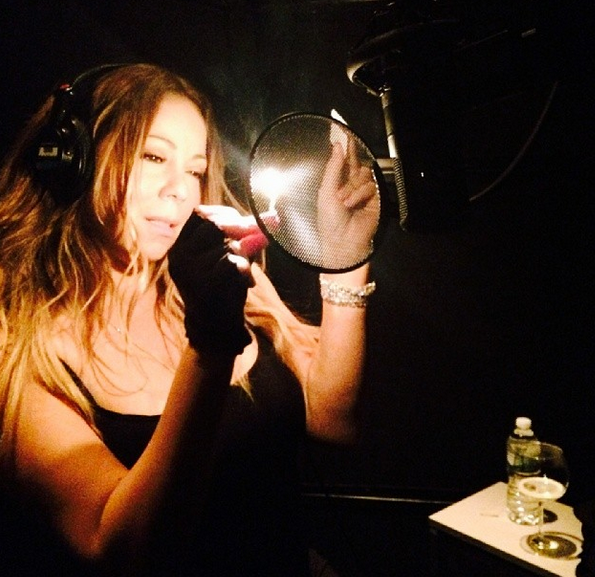 Mariah Carey has been in the studio polishing up her album Me. I Am Mariah… The Elusive Chanteuse which hits stores May 27th.  On IG, she's been documenting the making of the album through pictures with one of her heading to the studio (atop) last night saying, "On the way to the studio, it never ends lol" and another photo that shows her wrapping up a session (above).
"Moments at the end of the recording process.. Yeah I know you might think I am torching the studio.. Heh- torch singer really giving my all"
Earlier this week, she dropped a new single, "Thirsty" featuring Rich Homie Quan and it's one of the first singles we've heard from her (since "#Beautiful") that sounds like a hit.  Welcome back Mimi!
In other Mariah news: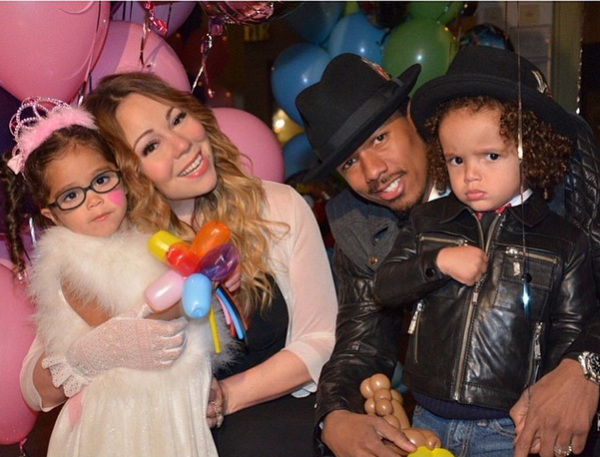 Mariah Carey and Nick Cannon celebrated their 6th wedding anniversary on April 30th (the same day as Dem Babies' birthday) but it was decidedly lowkey.  Instead of renting out Disneyland or having another elaborate renewal ceremony in Paris, the couple was unusually quiet. And the silence made people speculate that something was wrong in the eternal fairyland that is their marriage..
But have no fear lambily...the Cannons are just fine.  Nick explained the April 30th "silence" to PARADE,
"We definitely had a good time. The first part of the day, we threw a birthday for them (Dem Babies) and their friends at their school, and then after that, once we tired all the kids out, we had a nice romantic rooftop evening and kind of re-enacted some of our wedding and engagement rituals that we do every year. So it was low key. I mean the year before, we kind of went over the top with Disneyland, so we kind of wanted to reel it in this year so everybody doesn't think that we try to do that every single year."
And about divorce rumors....
"You kind of have to ignore it because every week it's something different, and if you paid attention to it, it actually probably would start really affecting you…There's no merit or truth to it. It's kind of humorous, really. It couldn't be further off from the truth, and it really affects the credibility of the so-called newspapers."
There you have it. 
Photo via Mariah's Instagram