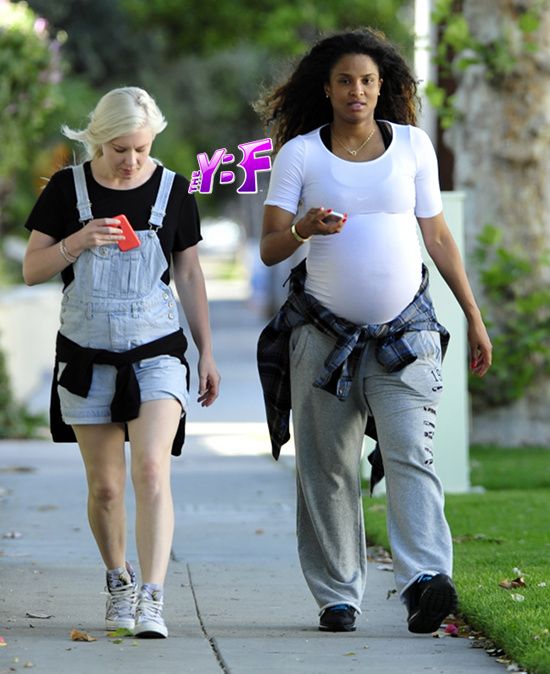 Oh baby! Ciara looks like she's ready to pop. See her baby bumping it around Beverly Hills inside…
Ciara is in her final trimester approaching her due date, looking like she's ready to give birth to her baby boy any day now.
After glowing at Kim K.'s bridal shower over the weekend, the "Body Party" chick was spotted baby bumping her way around Beverly Hills with a friend.
Dressed in a pair of sweats, a white tee, sneakers and no makeup, she got in a last minute workout before the arrival of her bundle of joy with fiancé Future.
Chick has to stay fit to cope with the labor pains...
Photos: MANIK