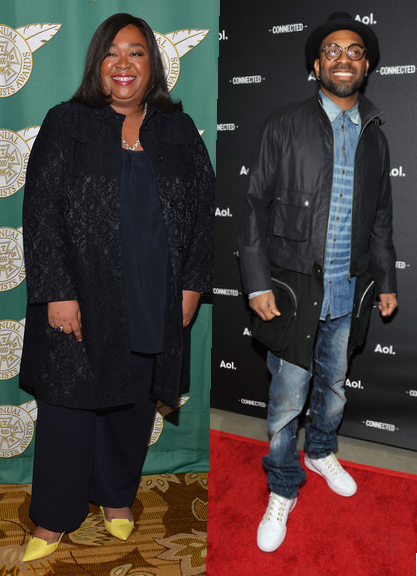 Shonda Rhimes is shooting down claims that she ripped off a writer's idea for a tv show while Mike Epps has avoided charges for allegedly assaulting comedienne Simone Shepherd.  More inside....
"Scandal" creator Shonda Rhimes is under fire for allegedly stealing an idea for a tv show. In a new lawsuit, writer Debra Feldman claims Shonda "lifted" her manuscript, "The Red Tattoo," and used it to created "Off the Map" (a failed tv show about U.S. doctors working in a remote South American village).  The dueling writers have not battled in court yet, but Shonda's rep told TMZ, "It is our policy not to comment on frivolous claims."
In other cases.....
Last month we found out that Mike Epps was investigated for allegedly smacking comedienne Simone Shepherd and now there's an update! It turns out that Mike, according to TMZ, will not face criminal charges for the alleged fight but he will have to attended some court-ordered classes.
Mike has been ordered to attend a City Attorney hearing where he'll be lectured on the law and about keeping the peace. And here's the kicker....Simone has to attend one of the classes too!
Well.....at least now they'll know how to "keep the peace" in public.
Photos via Getty