Salsa king Victor Cruz has been living it up ever since his team's Superbowl win.  The NY GIANTS baller brought his girlfriend (and baby's mother) Elaina Watley to the Nets game in Jersey last night.  And Jay-Z was there as well having a Daddy's night off with his boys.  Pics inside...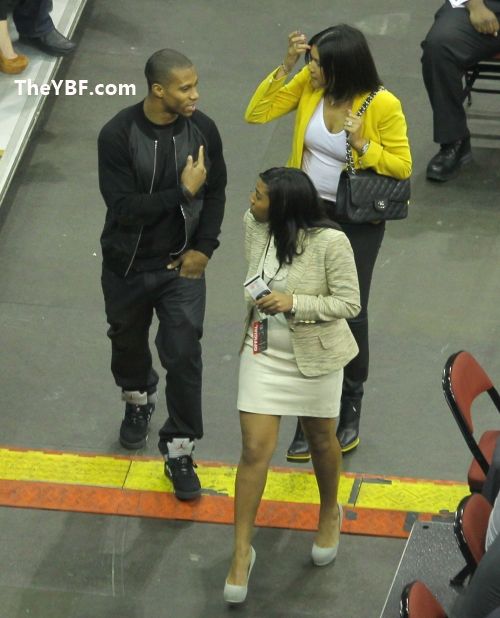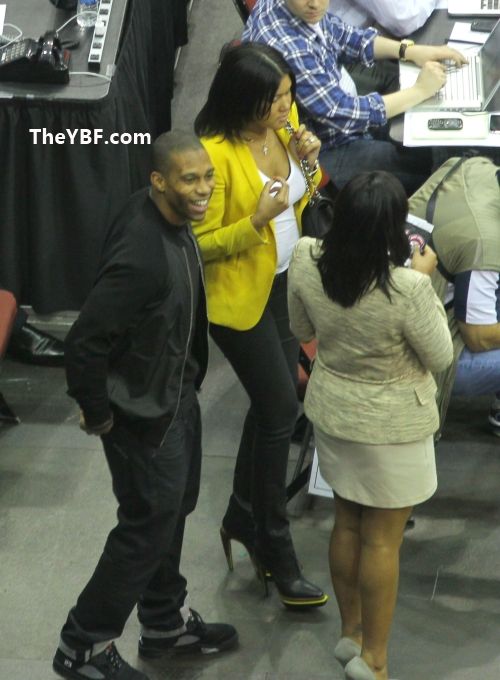 Victor and Elaina--in a bright yellow balzer and black jeans and boots--made their way to the Prudential Center last night to take in the Nets vs. Clippers game.  The couple have a 2-month old baby girl named Kennedy.  Victor gushed about Elaina in the NY Daily News recently saying:
"She's meant a lot to me.  She's been a real supporter of my career, and really the backbone of my life. She's just been awesome, man, and I couldn't ask for a better person to be in my life."
He also laced her with a Cartier "Love" bracelet for Valentine's Day.  Welp...that kills many-a-chick's crushes on cutie Victor Cruz.  He's very much taken ladies.
And it looks like it was a little parental time off for everybody last night: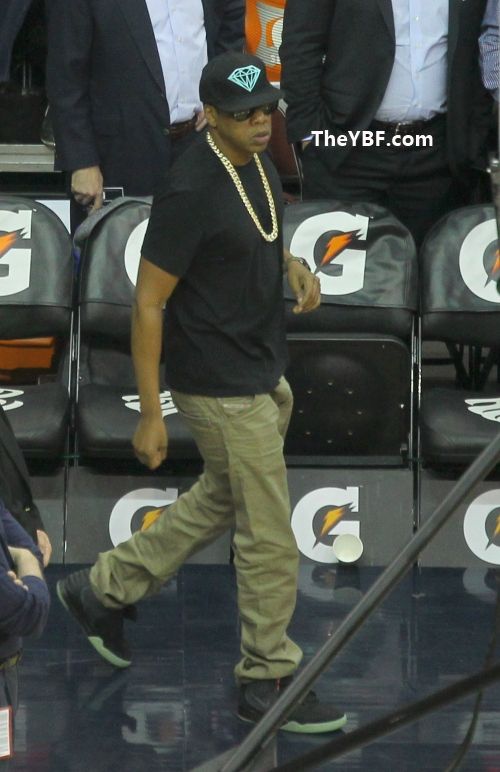 Partial owner Jay-Z was spotted relaxing courtside with his boys whole watching his other homie Chris Paul ball: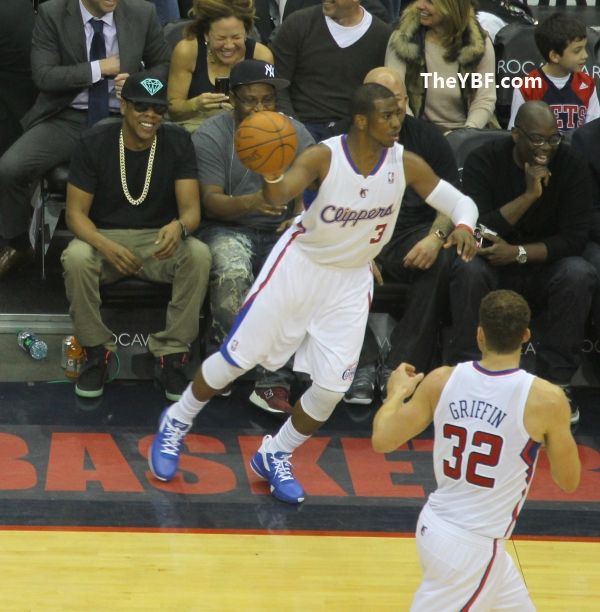 He flew solo without wife Beyonce.  Fun times all around.
Pics via SPLASH