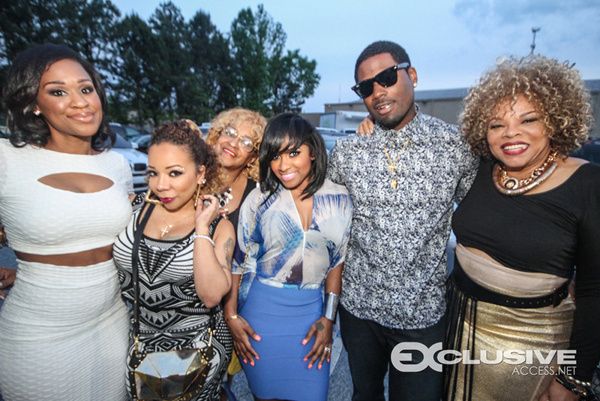 Tiny & Toya hosted Ladies' Night in Atlanta in conjunction with Sister 2 Sister magazine.  The besties brought their husbands, T.I. and Memphitz, along.  Plus their homies Kandi Burruss, Mike Epps, Rasheeda and more.  And T.I. was caught on tape letting Apollo Nida know not to throw his name in the "snitching clause" pot.
It was Ladies' Night in Atlanta yesterday!  And Toya Wright and Tiny Harris brought out fans and friends to a secret spot that hosted vendors for the ladies to shop with and food from Nancy's of Buckhead. 
And look who else showed up: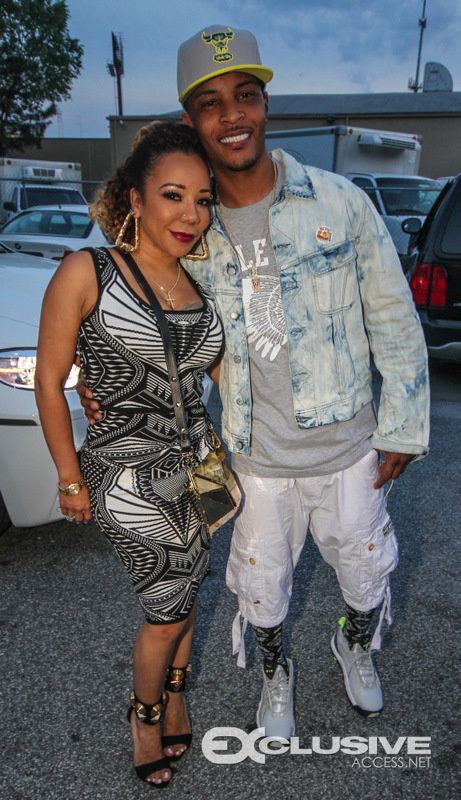 T.I.  popped up to support his wife Tiny, despite their rocky relationship issues that have played out in social media lately.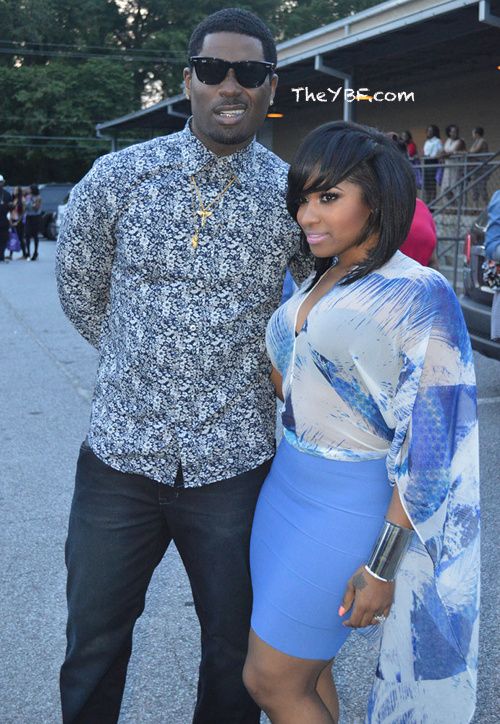 Toya's husband Memphitz was there looking good.
Somebody even gave Toya a piece of art inspired by one of their magazine spread pics.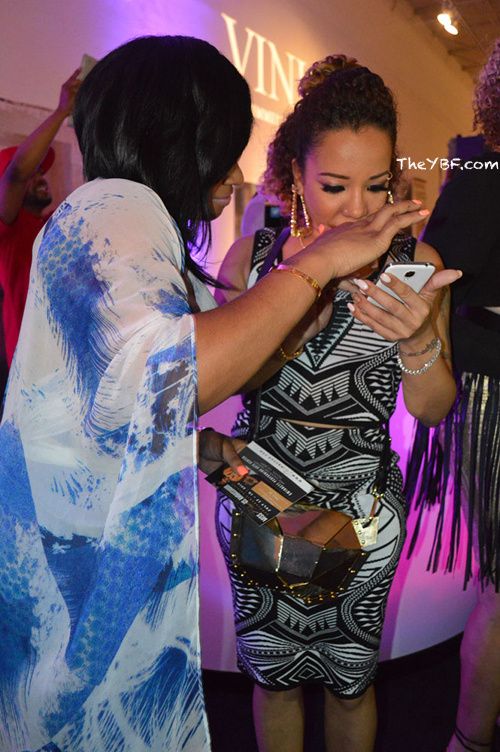 And the girls had some fun dancing it up with S2S mag's Jamie Foster Brown.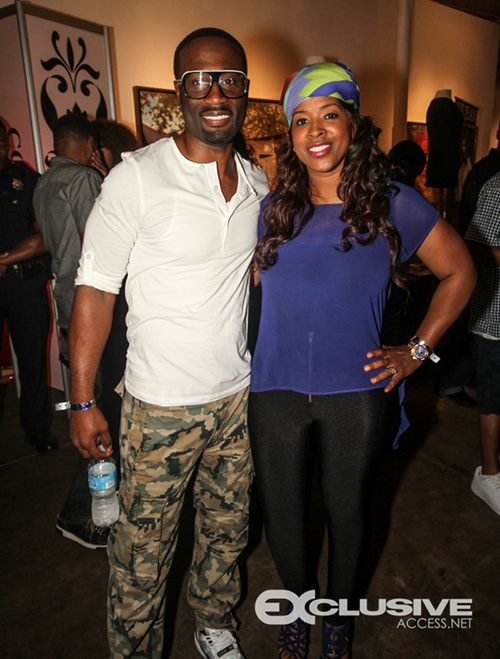 Q Parker and his wife were there to support.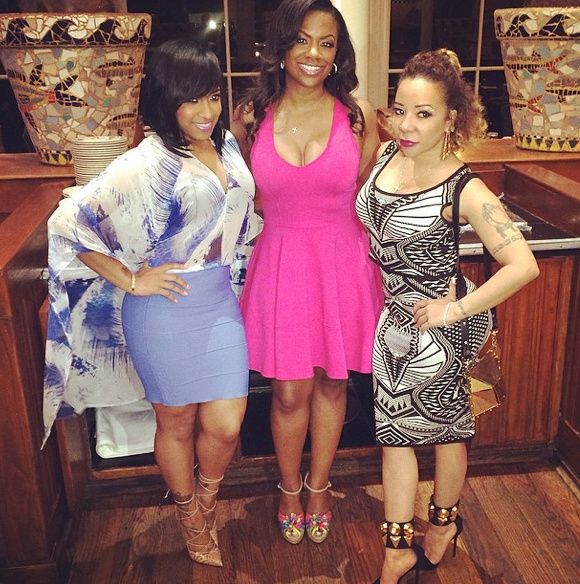 Kandi Burruss was there to support her girls.
And so was Rasheeda and Mike Epps.
Look who else showed up....peddling his Phone Body workout vids: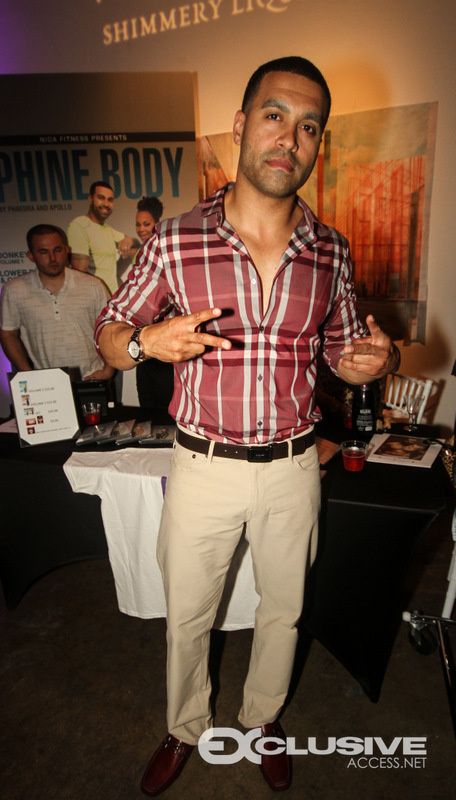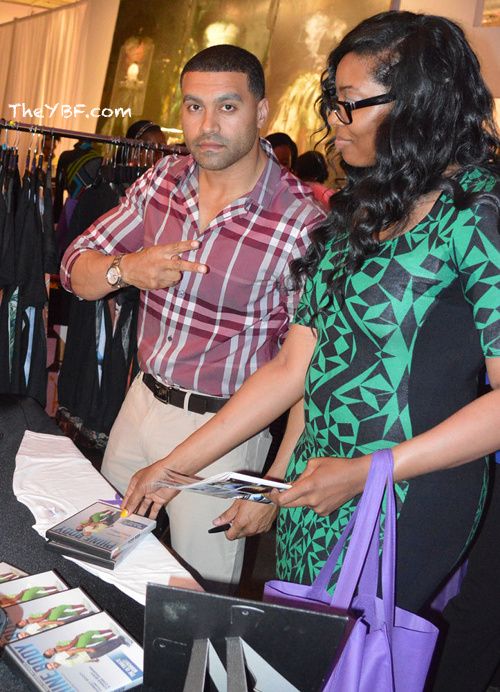 Yep, Apollo.  Dude has zero cares it seems that he's embroiled in a major federal case right now.
T.I.'s sister Precious was there too: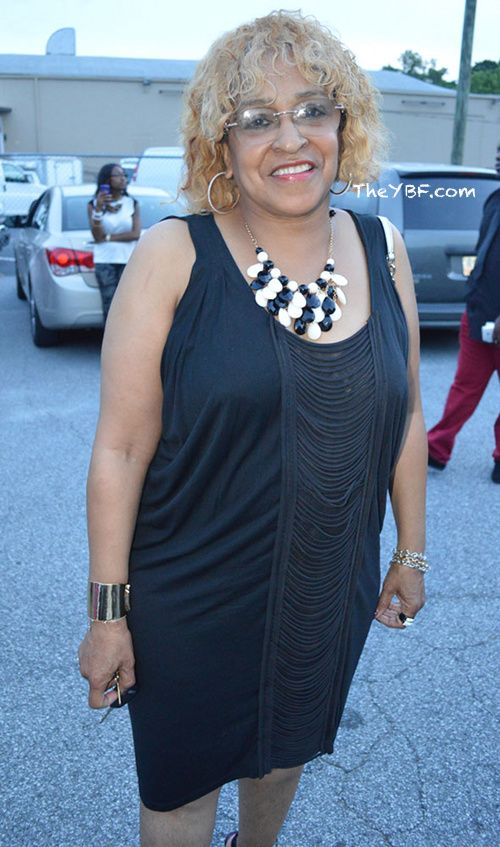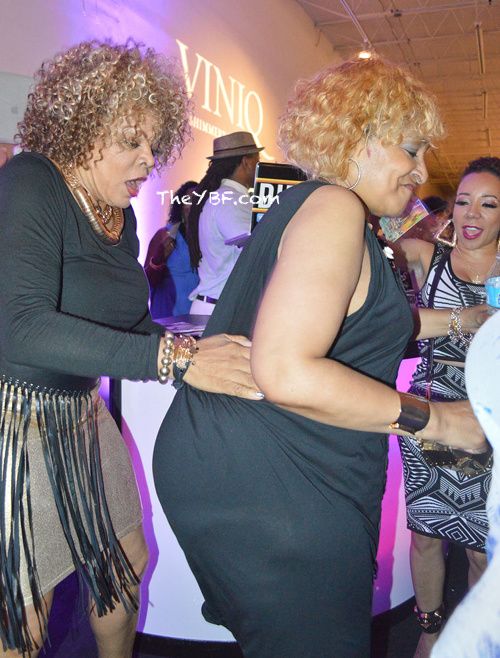 ....
And Dr. Heavenly of "Married To Medicine" made her way to the event and posed it up with Bob Whitfield. Yeah, THAT Bob Whitfield: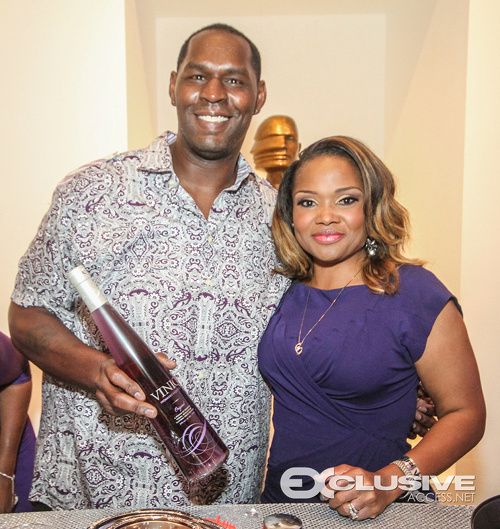 By the way, T.I. wasn't feeling that ish Apollo tweeted (and then snatched down) saying that EVERYONE has "snitch" clauses in their plea agreements.  He namechecked T.I. and a few others saying they also promised to work in an undercover capacity with the Feds to help catch other criminals.   And The Kang wasn't having it. 
Their convo at the event was caught on video.  T.I.P. let him know that that language was NOT in his contract (and based on the actual paperwork, it really wasn't) and we bet Apollo never makes that mistake again.
Photos: ExclusiveAccess.net/Sister 2 Sister