Photos of The-Dream's baby's mother appearing badly bruised were released by police officials...and they're pretty shocking!  Especially because she was pregnant with his child at the time.  View the graphic pics inside and find out what The-Dream says...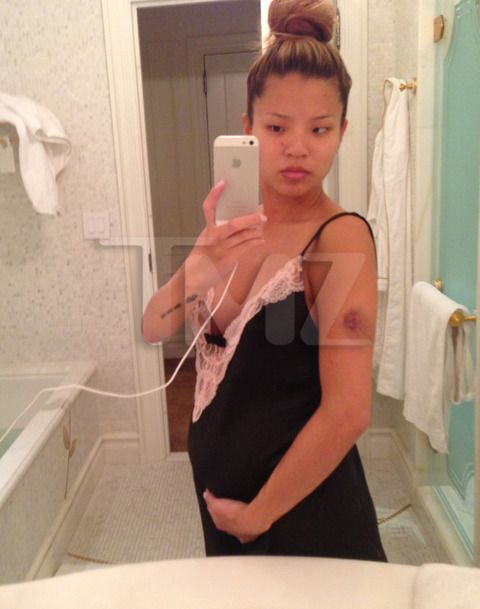 As The-Dream's legal team prepares a defense for his assault case, shocking photos of Lydia Nam (who's accusing him of punching, kicking and strangling her while she was pregnant) have been released.  The photos were taken by Lydia following an alleged argument that is now a part of a criminal complaint.  
While Terius told the media that he's never laid a hand on Lydia, it's apparent that SOMEONE attacked her. The graphic pics show Lydia's bruised and battered arms and legs, cuts to her face and neck and several scratches. 
According to TMZ, the criminal complaint alleges "Dream pulled and dragged her by her hair, choked her with a necklace she was wearing by twisting it tightly around her neck, kicked and punched her in the head and then grabbed her by the neck, pinning her to the wall and choking her again."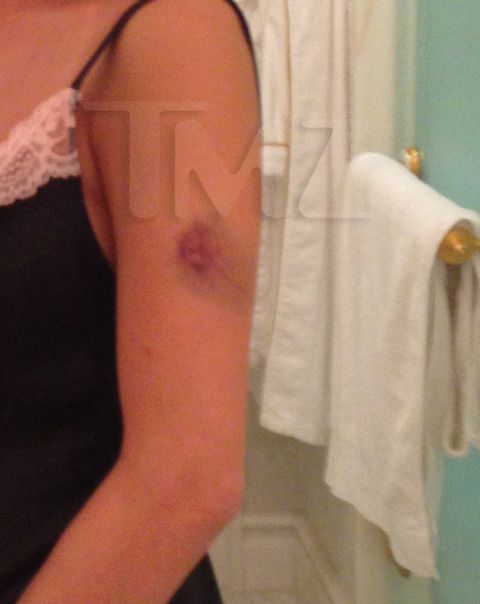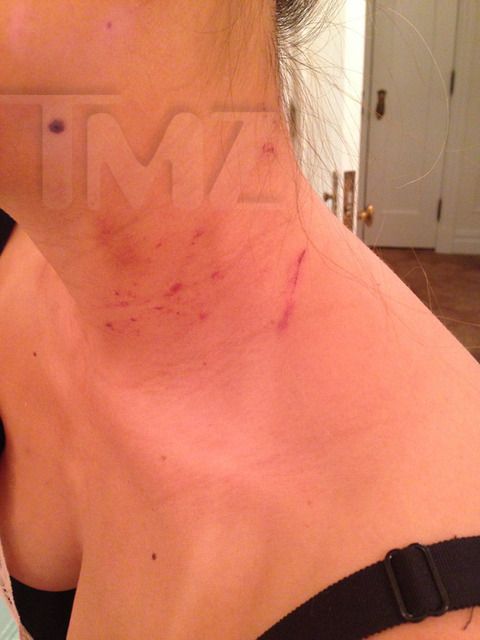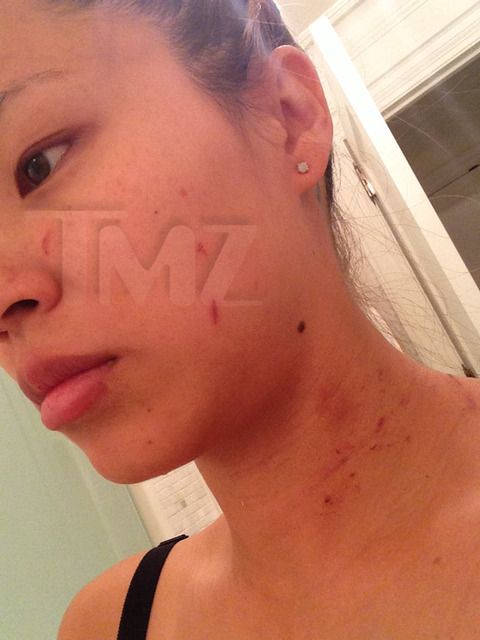 See more pics here.
The complaint also alleged that The-Dream twisted Lydia's arm when she attempted to dial 911 and he told her he'd kill her "like O.J. Simpson killed Nicole Brown."  Whew.....
Of course, The-Dream denies any of this happened, but the bruises on Lydia's body definitely deserve a thorough investigation.  Whoever did this to her needs to answer to the call of justice. 
The Randomness:
1. Whitney Houston's Estate filed a lawsuit claming a New Jersey real estate company is holding her personal belongings hostage. Story.