The season premiere of "LAHH ATL" aired last night and to celebrate, Mimi Faust and Nikko London partied in Atlanta at their own separate premiere party. And this morning, the couple hit up V103 and dished on the premiere episode. Find out what Mimi had to say about Stevie J reacting to her sex tape and Nikko challenging Stevie to a boxing match inside…
"Love & Hip Hop: Atlanta" is officially back. And to kick things off, Mimi Faust and her boyfriend Nikko London partied at Social Haven nightclub in Atlanta (above) for their own premiere party. The rest of the couple's cast mates hit up another premiere party in downtown Atlanta at Suite Life.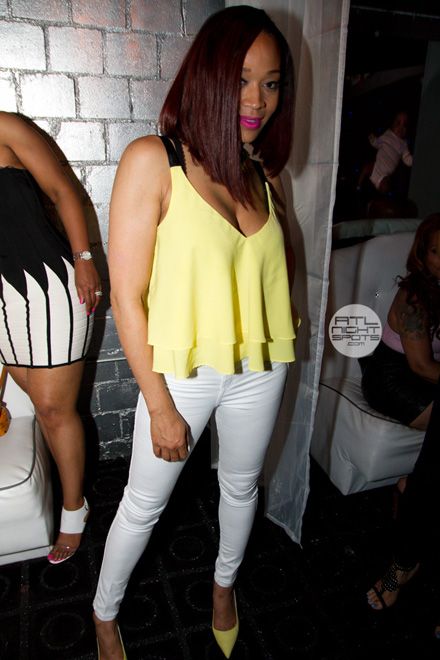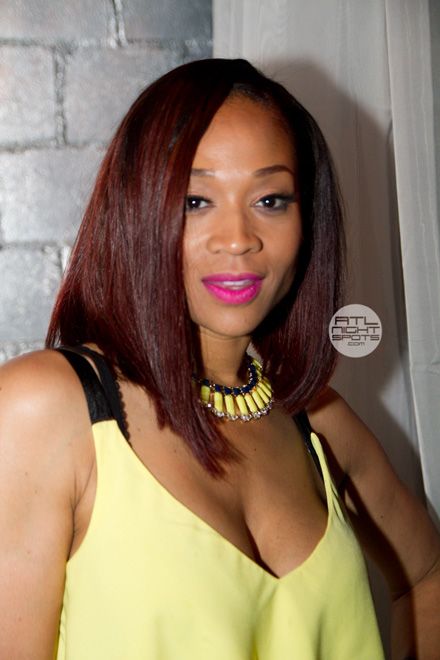 We hear the Henny was flowing and the reunited couple was all smiles as they snapped pics with guests during the night.
After the party, Mimi & Nikko (keeping it extra and wearing sunglasses inside) hit up the Ryan Cameron Morning Show with Wanda Smith on V103 to talk about the premiere episode.
If you watched the shenanigans last night, you saw Nikko trying to convince us his bags were stolen and that the sex tape he and Mimi made (with camera angles and perfect lighting) had been exposed.  
During the interview this morning, Mimi and Nikko had to face fans as they weighed in on their infamous sex tape. They denied rumors that she and Nikko taped their sexcapades with intention of showing the world (Oh…ok). Apparently, Vivid Entertainment approached them after it leaked (Leaked WHERE?  Vivid appeared to be the ones who first leaked it to the masses themselves) and offered them a deal to release it. The porn film company explained to them that the tape was going to be released in full and they wouldn't make a dime...so that was the reason they signed on.
Nikko challenged Stevie J to a six-round boxing match to help him pay his child support (which he wants to air on pay-per-view) after revealing Stevie J won't stop calling his phone and threatening him. Mimi claimed Stevie J once called her and told her he wasn't giving her another dime for their daughter since she was making her own money from the show.
Mimi believes her sex tape doesn't affect her daughter NOW...because she's only four-years-old. But she said once her daughter is older, she will sit her down and explain to her why she did it.  She REALLY thinks selling a sex tape doesn't affect her daughter now?  Oh...ok.
Stevie J and Joseline Hernandez hit up the Big Tigger Show on V103 the day before and blasted Mimi and Nikko over their sex tape explaining how after taxes, they will not be making as much money as they thought. Stevie said the devil is waiting on Mimi with gasoline for selling her soul to the devil for a storyline. (We KNOW he isn't talking.)
They then clowned Mimi & Nikko for trying to be like them after revealing they were approached by Vivid as well to make a tape. Chile…
Check it:
See Mimi & Nikko partying during the season premiere:
Nikko challenges Stevie J to a boxing match:
Stevie J and Joseline blasting Mimi & Nikko:
By the way, Mimi announced a special "LAHH" episode will be airing tomorrow at 8pm on VH1. Will you be tuned in?
Photos: ATL Night Spots/Nikko's IG