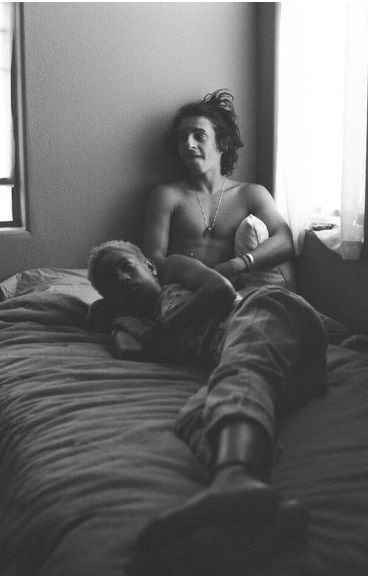 A controversial pic of Willow Smith in bed with a young man found its way on the web recently.  See the pic that has folks asking where her parents are inside and get the deets on Raven Symone's new gig...as a student. 
A pic of 13-year-old Willow Smith lying in bed with a shirtless young man hit someone's Tumblr recently and quickly spread through social media.  This isn't the first time one of the young Smiths has raised an eyebrow (remember when Jaden trashed American schools?), but are folks just reading too much into this?
The shirtless young man is Moises Arias, a 20-year-old actor, best known for his recurring role on Disney's Hannah Montana (with Miley Cyrus).  He's deeply entrenched in young Hollywood and often pals around with Willow's crew-- Jaden Smith, Kylie and Kendall Jenner and other Tinseltown youngsters.  He also takes tons of pics of his friends (including Willow) and posts them on his Instagram (@490tx).
We think this is a picture of two friends hanging out and watching tv or something (they just happen to be in bed and one is shirtless).  But still, is it too much for a 13-year-old simply due to the context? 
In other (former) child star news...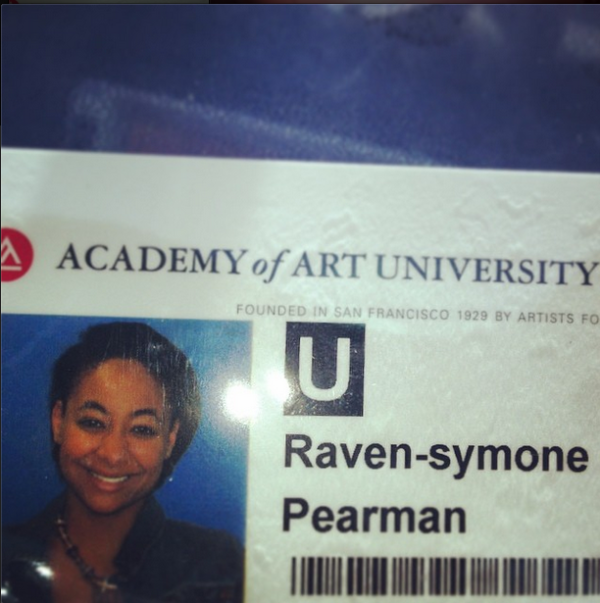 In between acting gigs, Raven Symone has enrolled in art school at the Academy of Art University!  She captioned, "It's even more official. I'm a student! So happy! #academyofartuniversity #cryingontables #makinglifechanges #gaininghumancapital #hellyea"
Recently, Raven shared some of her artwork on social media.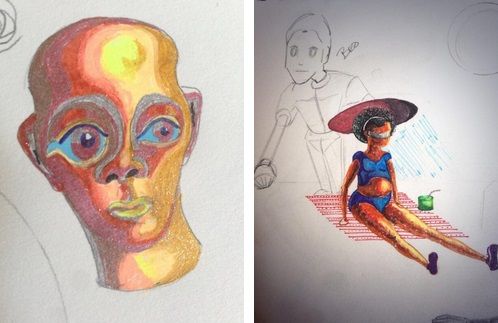 And yes, the check is still cashing checks with her original craft of acting and voice overs.  She's one of the voices in the upcoming animated flick Legend of the NeverBeast.
Photos via Raven's Instagram/Tumblr