Rihanna changed clothes and headed to the MET Ball afterparty she hosted at Up & Down nightclub.  And both the golden gal...and her butt crack...were on full display.  Check the pics inside, plus who else hit the R afterparty too...
Crack used to be wack.  But Rihanna is trying her damndest to bring it back it seems.  After changing out of her white hot Stella McCartney look on the MET Ball red carpet, the bad gal slipped into a slinky gold dress with an open and dipped back down to...there...
Of course, she looked amazing.  And we've come to expect Rihanna to be Rihanna.  So....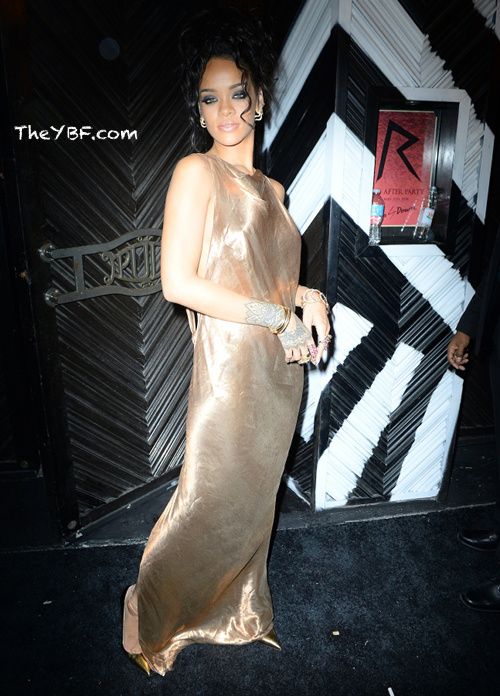 The look works for her.
She gave a little side boob in a pic with model Shaun Ross.
And she hopped in a pic with homies LaLa and Carmelo Anthony and Gabby Union.
Also spotted arriving to afterparty:
June Ambrose and EJ Johnson...and we spy Beyonce's Creative Director/Stylist Ty Hunter in the background.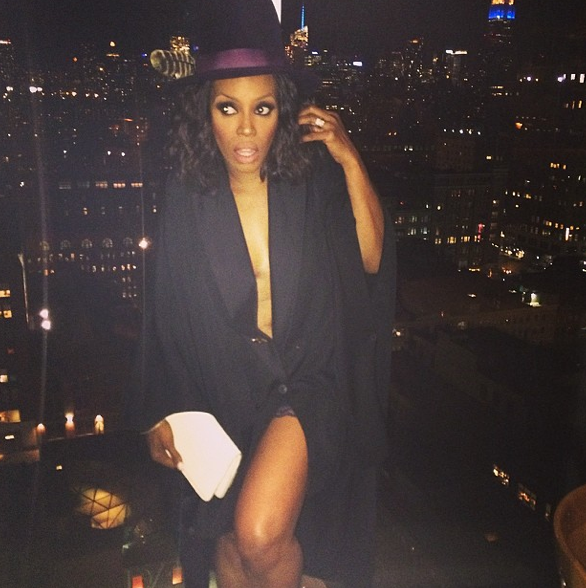 June snapped her own sexy pic and posed it up with Erykah Badu.
Fab times!
Photos: June's IG/Splash