Lark Voorhies should seriously consider firing the makeup artist who did this to her. Or if she did this to herself, she should probably lay off on the concealer. The former child star was spotted in a rare appearance out in Hollywood recently and all we can focus on is that extra powdery bleach-like makeup. See the former "Black IT Girl" candids inside…
Ahh…the good old days. Remember Lisa Turtle from "Saved By The Bell?" She was the chick we all wanted to be like back in the day. Nowadays…not so much.
We don't see Ms. Turtle much, but over the weekend, "Saved By The Bell" alum Lark Voorhies made a rare appearance in Hollywood to hit up the Where We Started movie premiere.
The 40-year-old actress was all smiles as she strolled the streets of Hollywood but we can't help but notice this awful makeup. This isn't the first time we've spotted Lark with a questionable face beat. She did an interview a few years ago that had us confused about WHY her make-up looked so horrid and why she seemed to be so spacey and out of it.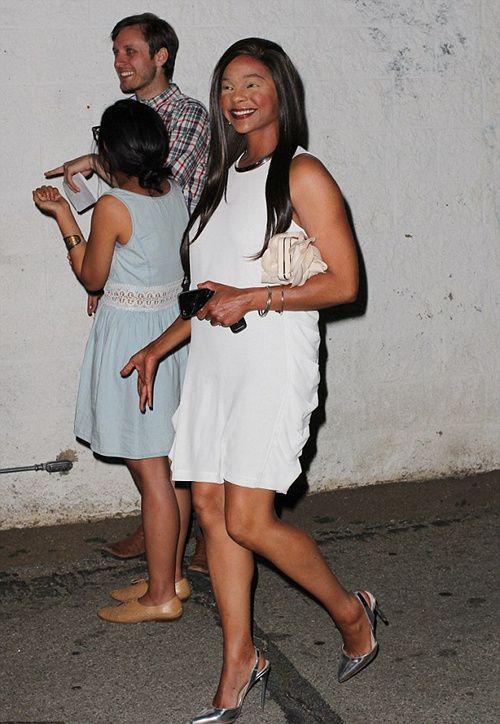 Soon after, Lark's mother revealed the child star was diagnosed with bipolar disease. Not sure if it's the disease talking or what, but Lark made claims she isn't suffering from anything.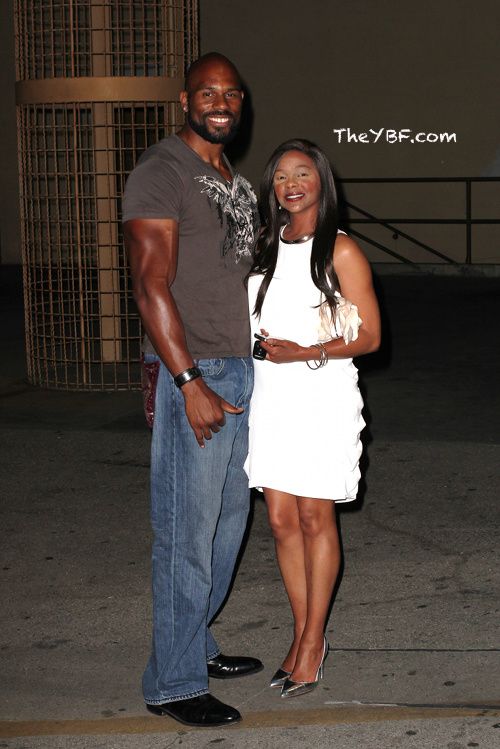 Former WWE Superstar Shad Gaspard (above) didn't seem to mind as he posed it up alongside Lark outside of the venue.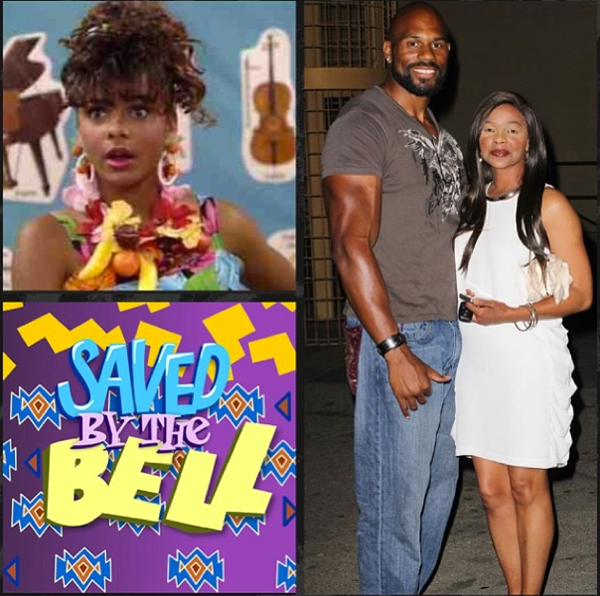 He also posted a pic of them on his IG with the caption, "Last night at the premiere of "Where we started" on a nice outing with Lark Voorhies aka Lisa Turtle on #SavedByTheBell She looks great and is staying in shape for some big things."
No word on if these two are a couple or not. But if they do decide to start hooking up, we hope he keeps it 100 with her about this heavy, extra powdery makeup.
Photos: Sonia Hall/Splash News/Shad's IG