It was a close one but Pretty Boy Floyd still remains undefeated after beating Marcos Maidana in a majority decision. Floyd Mayweather Jr. brought the circus to the ring as he made his grand entrance into the MGM Grand in Las Vegas.
See Lil Wayne, Rick Ross, 2 Chainz and other celebs cheer on Floyd inside…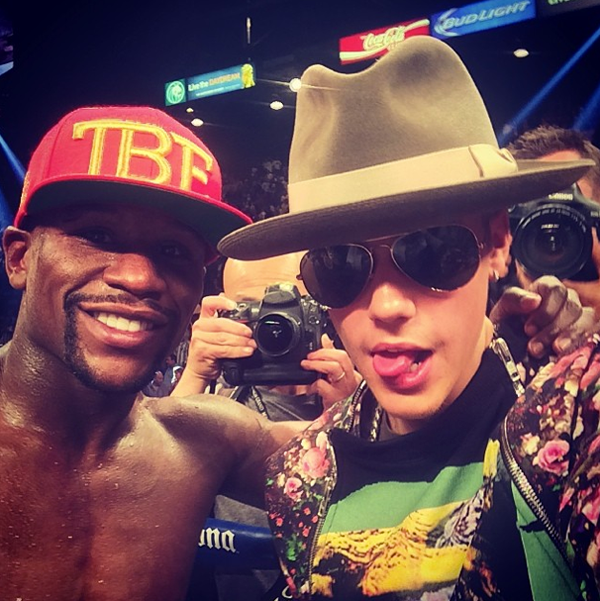 Floyd Mayweather Jr., along with Money Team members Justin Bieber and Lil Wayne, trekked to the ring as Weezy performed his new single, "Believe Me" for the first time. "Believe Me" is said to be the lead single off of Weezy's Tha Carter V album (which he claims will be his final album).
It was a spectacle of an entrance as clowns, jugglers, dancers and more entered the arena before the Money Team made their way to the boxing ring.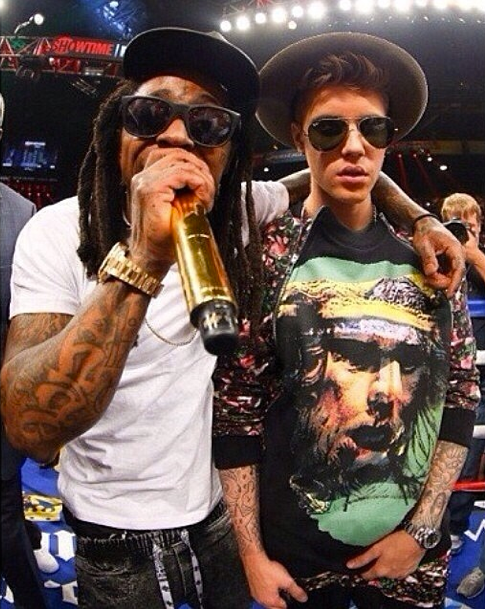 Floyd defeated Marcos after landing 54% of his total punches thrown. Marcos threw half as many punches, landing 26% of punches thrown.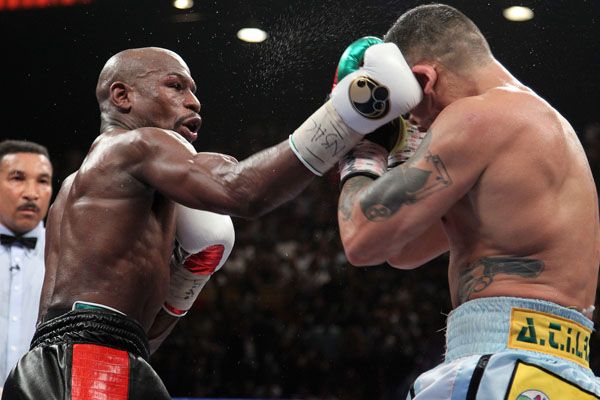 Marcos felt he was robbed saying, "I definitely think I won this fight," said Maidana. "Floyd did not fight like the man I expected him to. He made me change the gloves. I had bigger gloves and everything and I still gave him a fight."
"It was a tough, competitive fight," Mayweather said. "I gave the fans what the fans wanted to see. Normally, I box and move. Finally, I was in a tough, competitive fight. Tonight, I wanted to stand there and fight and give the fans their money's worth."
Tyrese was there to cheer on Floyd as he dapped up Lil Wayne in the ring.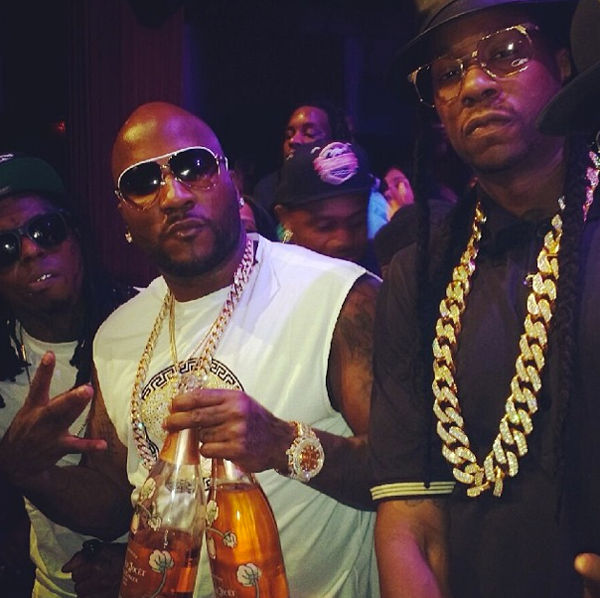 Young Jeezy was ready to catch the fight, popping bottles with 2 Chainz and Weezy.
Tiny and her homegirl Shekinah Jo were running late and almost missed the fight. But they made it just in time.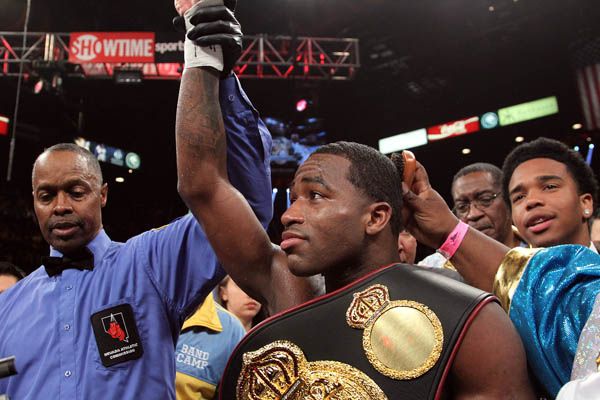 Adrian Broner was victorious last night defeating Carlos Molina with a unanimous decision. But it was what he said after the fight that had everyone up in arms.
Talking to Showtime's Jim Gray after his win, Adrian made the ridiculous comment, "I've beaten Africans and I just beat the f--- out of a Mexican"
Check it:
This guy...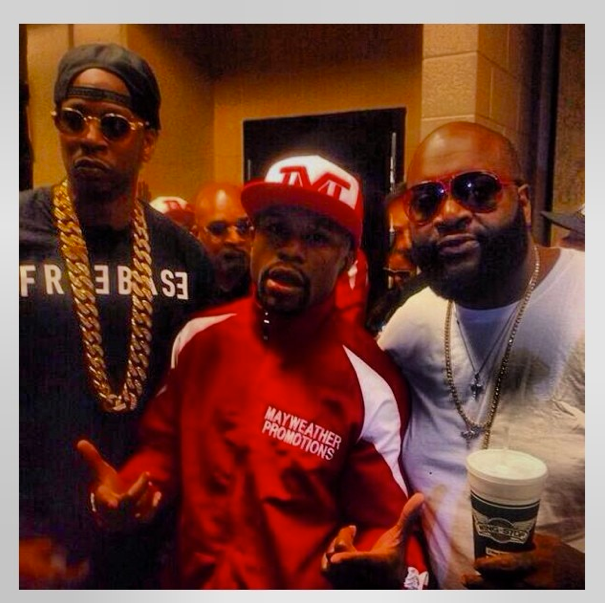 And during the weigh-in on Friday night, Floyd got Rick Ross and 2 Chainz to walk him in.
Floyd Mayweather's MGM entrance:
Adrian Broner's entrance to Rick Ross' "Box Chevy":
Rick Ross, 2 Chainz and Floyd Mayweather entrance to the weigh-in:
Photos/Videos: Tom Casino / Esther Lin / SHOWTIME/Justin Bieber's IG/Tyese's IG/Young Jeezy's IG/ Elliot Wilson's IG/Tim Burke Vine