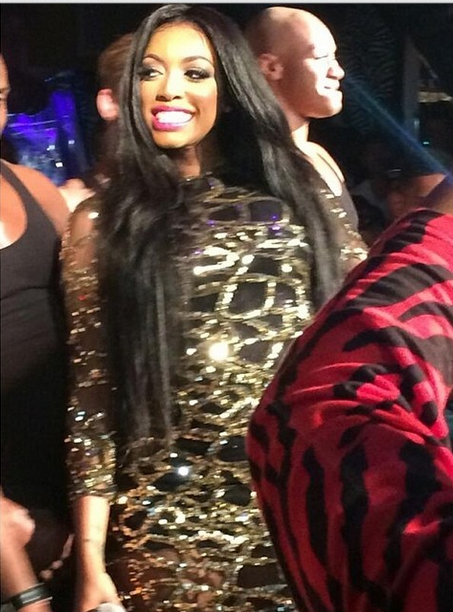 "RHOA" star Porsha Williams made her stage debut this weekend, gracing New York City with the first live performance of her "Flatline" single.  Watch the video inside....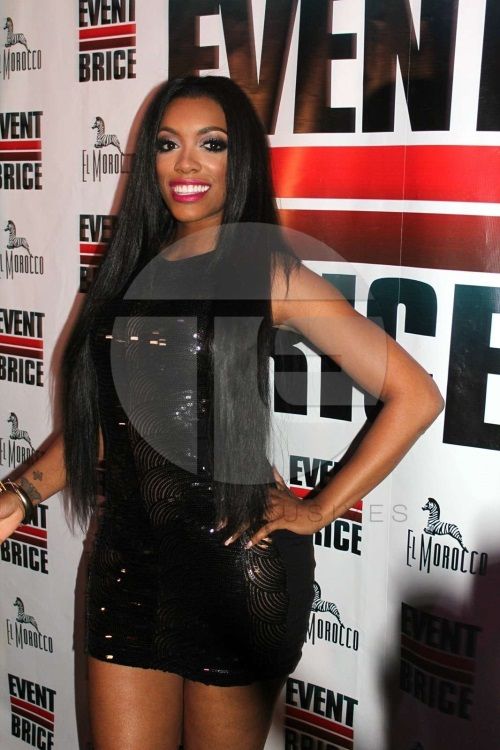 Seemingly unfazed by the RHOA reunion brawl, "RHOA" star Porsha Williams (wearing a dress by Just Dramatik) put her music first and hit NYC over the weekend for her first live performance of her single "Flatline." 
The Naked Hair spokeswoman took the stage for a sold-out show at NYC hotspot El Morocco where she sang a special dance remix of the ballad. 
Mind you....this was Porsha's FIRST live performance (not counting Kandi Burruss' stage play "A Mother's Love") so we will definitely give her an "A" for effort.  She looked amazing and the crowd was very happy to see her.  At the end of the song, she showed the crowd why BRAVO voted her the "Best Twerk" with an impromptu twerk session.  
Porsha also announced that the "Flatline" video with debut on VEVO later today and you can catch her one-on-one with Andy Cohen following the third installemnt of the RHOA Reunion tonight at 7/8CT on BRAVO.
Watch Porsha's first performance of "Flatline" here:
BONUS:
See Porsha posing on the red carpet here:
Watch Porsha's "Flatline" rehearsal video here:
She captioned, "Learning from the best thank you @dnaybisme for coming out!! I'm so pumped for tonight at #ElMorocco #NYC @joeyakajharris (CreativeDirector) #Rehearsal #Amazing #MrsCartersDancers #Beyonce #lovejonesnyc #teamporsha #Flatline"
Photo via EventBrice/True Exclusives