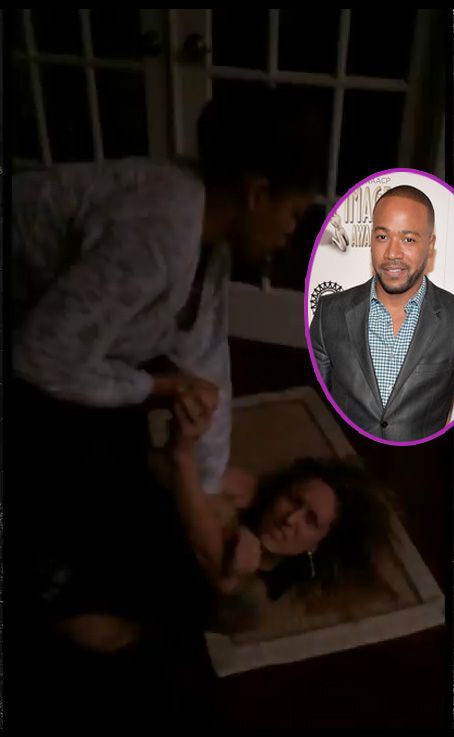 A shocking video of Columbus Short's wife Tanee McCall beating down another woman gladiator style has surfaced. See the brawl and find out the deets behind the footage inside…
After making claims that her husband Columbus Shortransacked their home, a new video has surfaced of Tanee McCall getting violently physical with another female.
In an attempt to show his estranged wife is the violent one in their relationship after his wife filed a restraining order against him, Columbus shared video of a physical altercation that went down in the couple's home after he was arrested for domestic violence back in February.
According to TMZ, once Columbus was bailed out of jail for a domestic dispute in Febuary , he called up a friend named Tilly Key to pick him up from his house. For whatever reason, Tanee was enraged the woman was at her house and attacked the woman, punching and spitting on her as Columbus recorded the entire brawl.
Tilly made claims that she suffered a slew of injuries including a concussion, multiple contusions, a cervical sprain and a lumbar sprain.
You'll recall, Tanee filed for divorce and filed a restraining order against her husband after he allegedly threaten to kill her and take his own life. The "Gave Ya" singer was recently kicked out of the home he shared with his wife and resigned from the hit TV series "Scandal."
 
Check out Tanee laying the smack down below:
Columbus likely didn't stop the fight in fear that Tanee would somehow flip it and say he hit her. These two…
Photos/Video: Getty/TMZ