Kevin Hart and Mike Epps are going IN on one another on Twitter after Mike called Kevin overrated. Meanwhile, Keyshawn Johnson has avoided jail time after allegedly striking his girlfriend. Deets inside…
Comedians Kevin Hart and Mike Epps are BLASTING each other on Twitter after Mike called Kevin overrated during an interview this morning. This isn't the first time these two have gotten into a Twitter spat. Last year, Mike got at Kevin and then the Laugh At My Pain comedian unloaded a slew of tweets firing back at Mike.
Earlier today, Mike called into K104's Dede in the Morning Show and when he was asked to name one overrated comedian, Mike chose Kevin Hart. He said, "In this business right here, sometimes marketing can be bigger than talent. This business is not about being funny."
Kevin got wind of Mike's recent comments and went…IN!
Check the tweets (read from the bottom up):
Damn Kev!
Mike then responded:
Listen to Mike calling Kevin overrated below:
These two...
And in other news...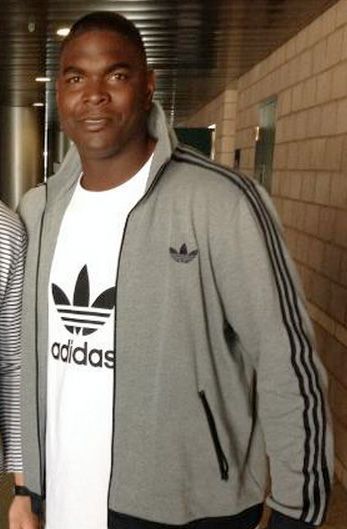 Former NFL baller Keyshawn Johnson can thank his lucky stars after his domestic violence case was rejected.
Last month, Keyshawn was arrested after a dispute between him and his ex-girlfriend turned physical in Calabasas, CA.
Law enforcement said Keyshawn smashed his ex's phone and caused a gash on her hand. Keyshawn was arrested for misdemeanor domestic battery after the alleged assault and released after he posted bail for 20K.
After his case was rejected, Keyshawn issued a statement saying,
"I am pleased that law enforcement acted quickly and that this matter has been fairly resolved."

"The quick decision results from the fact that I should not have been arrested because no crime was committed. I did not and would not touch, grab or strike a woman -- any woman."

"Though Jennifer and I are both pleased that this matter is over, we very much resent the fact that I was ever arrested in the first place. I apologize to my friends, family, fans and colleagues for this matter."
We guess...
Photos: Kevin's IG/Mike's IG/Keyshawn Twitter