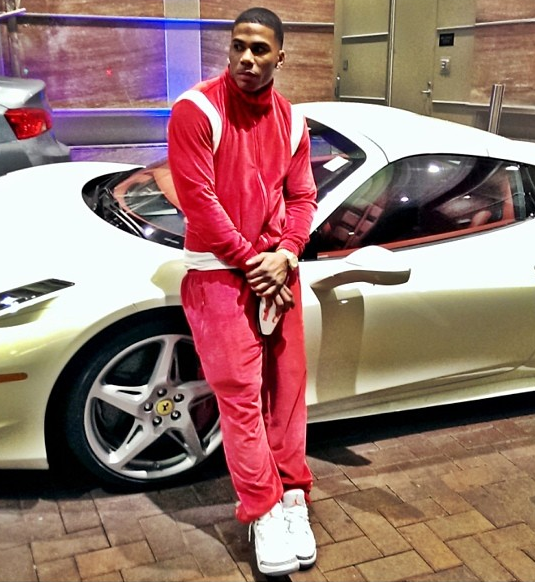 Nelly's got jokes, swag and a lot of confidence.  He challenged Floyd Mayweather over Instagram about being in his "feeling"s and posted a hilarious message to all the men around the world who find him intimidating. Read it inside and hear Floyd's defense for exposing Shantel's abortion.
Instead of being completely zoned into his fight tomorrow, Floyd Mayweather has been up in his feelings ever since his ex-fiancee Shantel Jackson posted pics with rapper Nelly. 
This DID NOT escape Nelly's attention and he delivered a heap of shade in two INSTAGRAM posts aimed at Floyd.  In the first post, he says he and Floyd have never been friends so he's confused about Floyd feeling some kind of way about Shantel.  Then, he throws in a little jab and reveals that Floyd personally flew Ashanti out to Michigan (and didn't invite him!).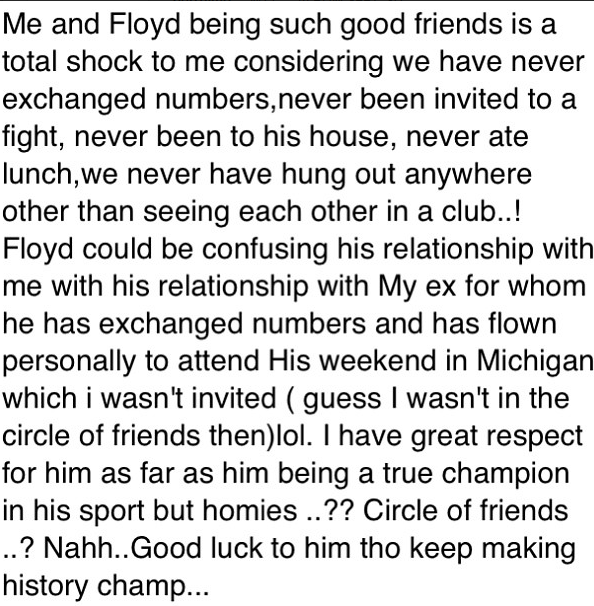 The next post was also aimed at Floyd, taunting the boxer's insecurities.  Nelly also "apologizes" to all of the men who feel intimidated by him.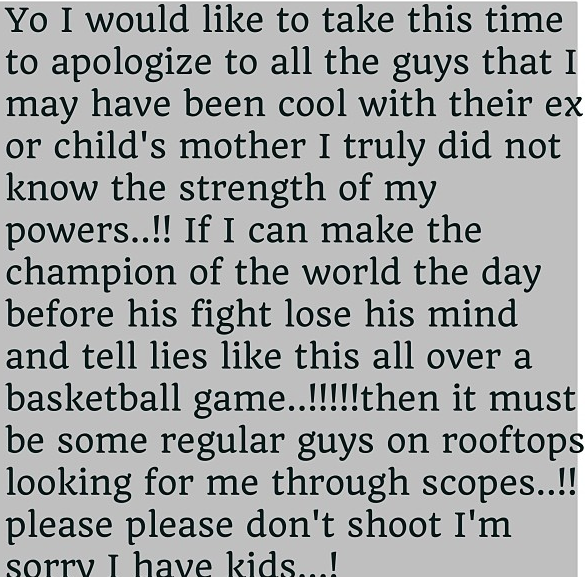 CLASSIC SHADE.
Meanwhile....Floyd is STILL talking trash about Shantel....
He spoke to Big Tigger on V103 where he explained that Shantel is selfish and insecure.  He also said Shantel told him she had a miscarriage but he found out from a member of his reality tv film crew that she'd actually had an abortion! MESSY.  He added that she didn't want to have a baby and  mess up her body (the one he paid for). SHADE. 
Listen to the audio here:
BONUS: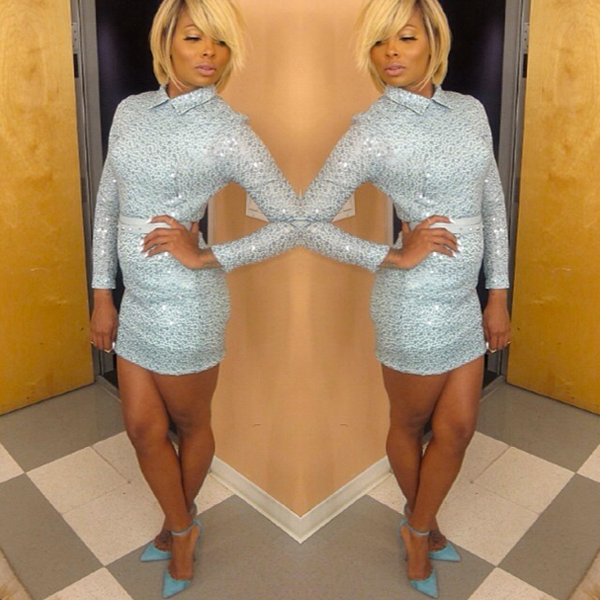 In other crazy relationships, Eva Marcille will appear on Fashion Police tonight.  She captioned,
"It's the countdown!!! Catch me tonight on E! as I guest host #fashionpolice and a special thanks to @BROOKLYNPR_LA and @LIZAVASSELL_ , for this adorable @THE2NDSKINCO dress and these fabulous @LESILLA pumps. @ashleyseanthomas and @terrellmullin you've done it again!!
We're happy for Eva.  She seems unfazed by the turmoil baby daddy Kevin McCall has been causing and she's going forward as a mom and tv personality.  Good luck Eva!
The Randomness:
1.  Actress Tamala Jones splits with Ngeuma Obiang Mangue after he's linked to RHOA star Porsha Williams. Story
Photo via Nelly's IG/Eva's IG/Floyd's IG