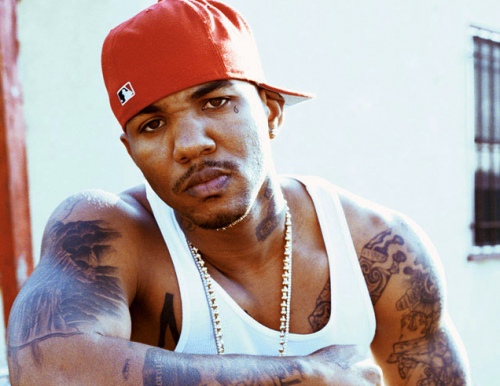 Rappers have their good days and bad days.  Recently, The Game showed some bad behavior when he spits on a set of fans in one video and then allowed his friends to grope and unwilling female fan on another. 
See the video inside and see Waka Flocka being a good rapper as he hooks up with PETA again to defend the rights of dogs and other animals.
What's wrong with The Game?  He was recently caught spitting on some fans at the Bourbon Bar nightclub in Australia over the weekend. And then his crew groping a chick on stage at another concert stop overseas.
Well, a group of girls were trying to get his attention and when he approached the girls, he spit towards them.
Brydie McCreadie, 19, who filmed the video said,
"I was like, 'whoa'. At first I wasn't sure if he was spitting at me.  He was sitting there drinking. We were all a bit drunk. I think they were just excited to see him." 
She then said he took off his gold chain.  "I think he was about to start a fight or look tough," Brydie said.
Peep the vid:
Now, video has emerged of Game urging an unwilling female fan to show her breasts at a show in Adelaide before his friends grope her and eventually push her off stage.  Yes, some folks will ask why she put herself in the lion's den in the first place.  But there's really no excuse for this.  Whether she's black, white, or whatever...
And just when you thought all rappers had lost their marbles: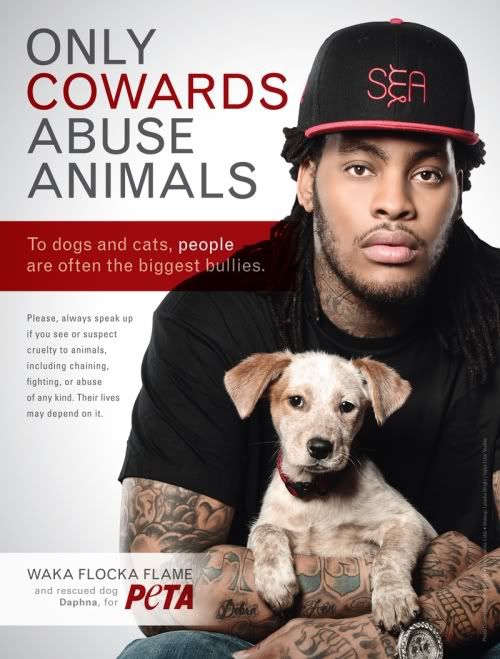 "Round of Applause" rapper Waka Flocka Flame took a break from his PETA photo shoot to talk about the joys and responsibilities of caring for a dog.  And also, he talked about dogfighting and spoke against anyone who supports it.
Well isn't that sweet seeing his sensitive side.
Watch the PSA here: