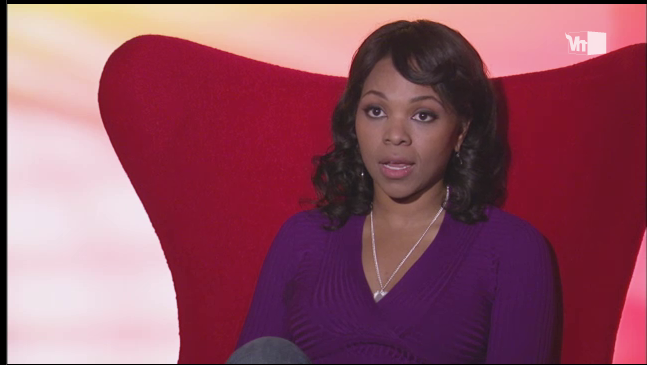 Newbie "Basketball Wives" star Kenya Bell is going off about last night's (Monday's) episode.  And she is extra pissy about the other cast members talking ish behind her back.  Check out whay she had to say about why she was unprepared for her meeting, the weave and all the other drama...
Kenya Bell called into Detroit's COCO, Foolish & Mr. Chase's morning show on FM98 to talk about all the beef and foolishness on last night's episode.
The Detroit native started off the interview by saying she is "mad as hell with these hot-ass-mess-chicks. These heffas is hating! We film and you don't know what people are saying behind your back. So it's like 'wow... really?' It's crazy!"
On why she appeared so unprepared for the meeting with Tami:
"That was not like a music managing group. Tami's team is a design team. All they do is basically style and pictures. They really don't do anything with music they just wanted to hear my song… they weren't a music group or anything like that. They basically just do photos and styling for an album cover, etc…"
On her coat Tami called a "peasant coat"
Kenya said it was actually a Save the Queen coat that costs about $3,000.
On being a trending topic on Twitter
"Third week in a row! So I was just like, 'Yall hate is making me great'"
On if she'll come back for another season:
"I don't know... we'll see how it all ends up. I'm just the new girl and there's new girls every year. They just go in on the new girl. My pageant history has given me the confidence where I can hear people talk mess and say whatever and I can still see myself how I see myself as a beautiful talented smart person who is goal orientated and driven."
Check out the interview in full below:
And a clip from last night's episode of the beef between Kenya & Kesha:
Your thoughts about last night's foolery?