Well...this is odd.  V. Stiviano, who has come to be known as the married Donald Sterling's girlfriend who was the other voice on the leaked racist audio that got Sterling banned from the NBA on Tuesday, is now dropping her own bombs.  Deets inside about what she said about Sterling...
While this chick continues to parade around in front of her home in a metallic sun visor covering her face....Tuesday she actually did so on roller skates and with a camera (above)...she is speaking via her lawyer about the the outcome of that leaked audio.
Her lawyer Mac Nehoray, on her behalf, told theL.A. Times once again that V. is NOT the person who leaked the audio.  But, he says SOMEONE did for money.
He said that "someone released it for money" but it wasn't Stiviano. "My client is devastated that this got out," he said.
And about NBA Commish Adam Silver's ruling to ban Clippers owner Don Sterling from all parts of the NBA for life, she said she's "very saddened."  Alrighty then.
But then, get this.   V.'s lawyer says she never had ANY type of romantic involvement with Sterling. 
The attorney also said that Stiviano and Sterling never had any sort of romantic relationship and descriptions of her as his mistress in a lawsuit filed by Sterling's wife are false.

Sterling's wife, Rochelle, sued Stiviano last month in an effort to reclaim a $1.8-million apartment, luxury autos and cash Sterling gave her.
Yes, this was actually said.  We guess the bag-load of Instagram pics of V. showing off her super expensive gifts (that we're willing to bet are from Don) and her pics of herself attending the games with Don in his private suites and beyond...are just a show of acquaintanceship?  Not to mention the very deliberate and open images of them sitting together courtside at games.  And the fact she was on the audio seemingly very comfortable with pouring him juice and ordering workers (it seemed they were workers) around at home just shows their...friendship?
Oh, ok.
And if that $1.8 million apartment and autos were gifted to her buy Sterling, how is she being sued for embezzlement?
Oh, by the way, a few of her "friends":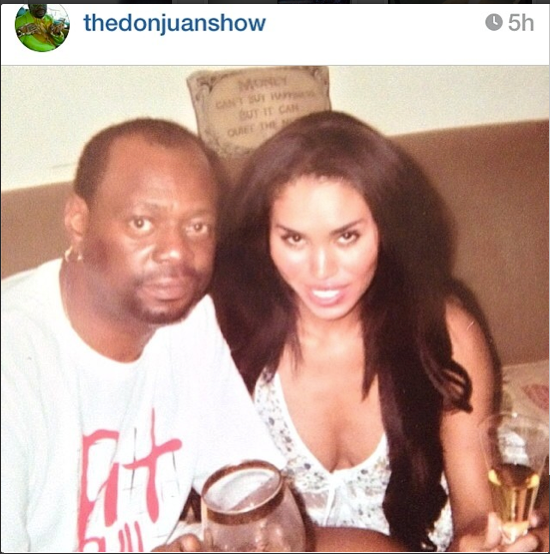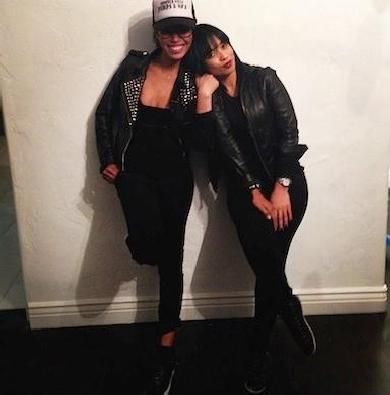 Supahead and Pimp Don Magic Juan?  It's all coming together now....
This entire story is as nutty as this chick.  And her status with Sterling may not matter at all anymore...
Photos: Snoop's IG/Karrine's IG