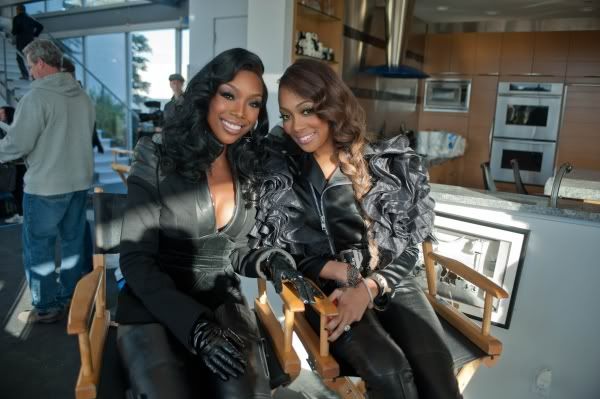 The video is finally here.  Brandy and Monica have reunited after a decade and a half for their track, which is appearing on both of their upcoming albums, "It All Belongs To Me."  And they just dropped the video.  Check it inside...
Brandy & Monica are showing their men that the unappreciativeness, the ish talking, and all around lameness won't fly with them.  Because the ladies can easily take back all the houses, cars, clothes and ish they bought them.  And they do.
The video was shot in L.A. by Chris Robinson.  And the girls are looking fabulous. They also dedicated the video to the woman they both admire, Whitney Houston. Check the vid.