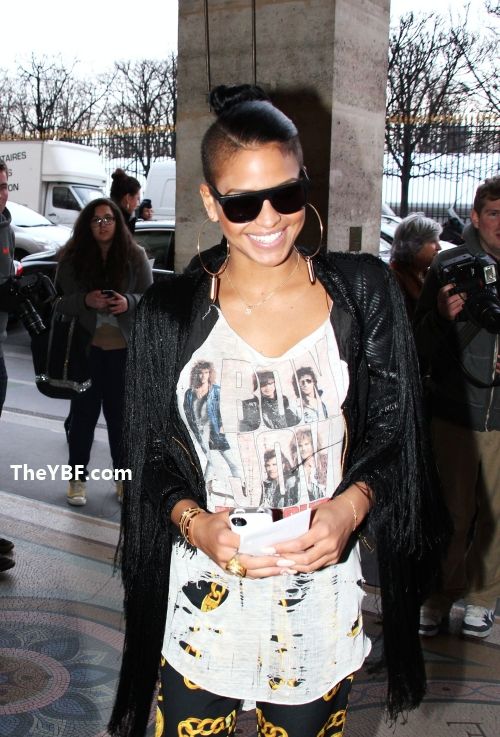 Cassie was spotted heading back to her hotel at Le Meurice in Paris earlier today.  But she was much more covered up than her later revealing look for her King of Hearts dinner.  Pics inside...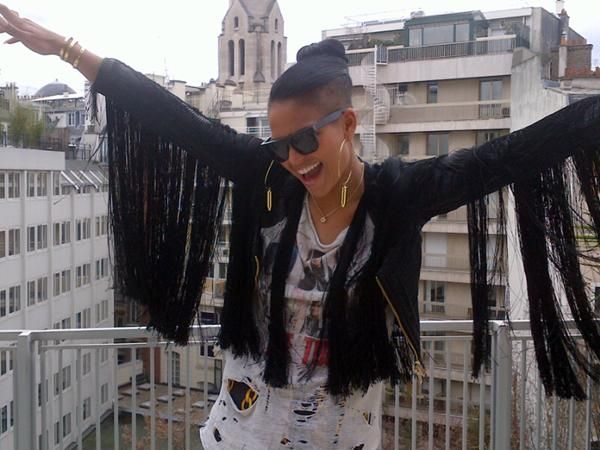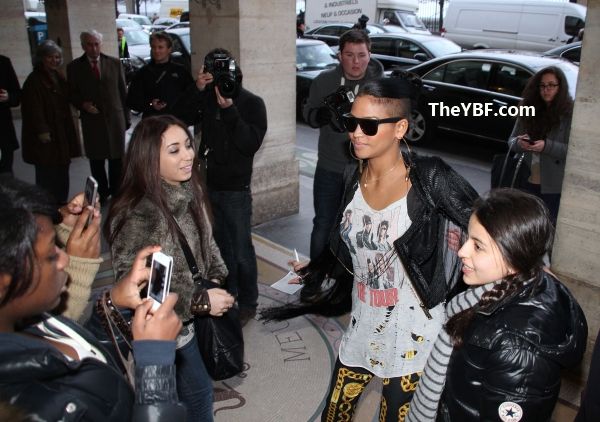 After a full day of fashion shows and press, Cassie made her way back to her hotel solo dolo earlier today.  And chated up her fans in an interesting rock glam look: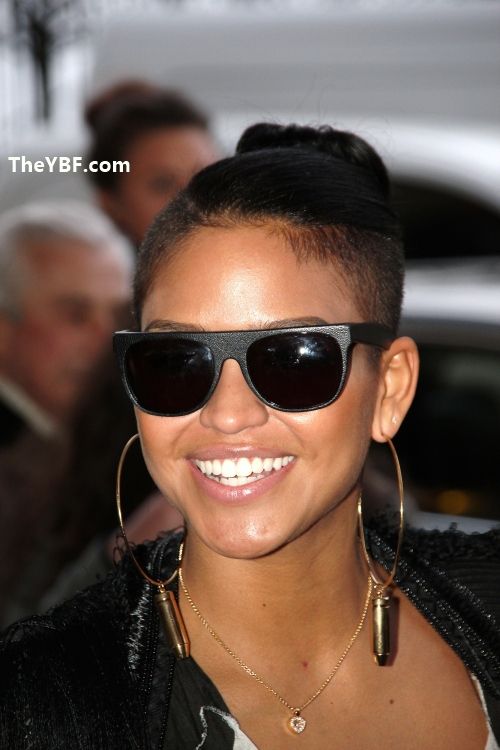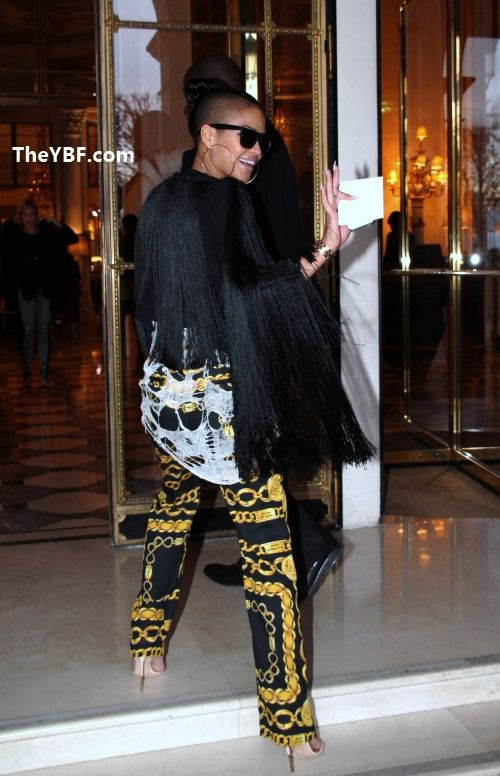 The 25-year-old gorgeous gal is spending time with her "boss" Diddy, Shyne, Kanye West, Alicia Keys and more as they all take in the fabulousness of Paris Fashion Week.
But it was her look later on in the evening that was a bit more revealing:
She rocked hot pink pants and a colorful open jacket with nothing underneath to her dinner party.  She tweeted:
King of Hearts. Paris. Dinner ;) Xx
I have 1 good guess as to who picked this outfit out....
THE RANDOMNESS:
1.  Apparently Cash Money is just handing out record deals on a Miami street corner.  They just signed Lumidee today.  Uh ohhhhhh... Story
Pics via WENN