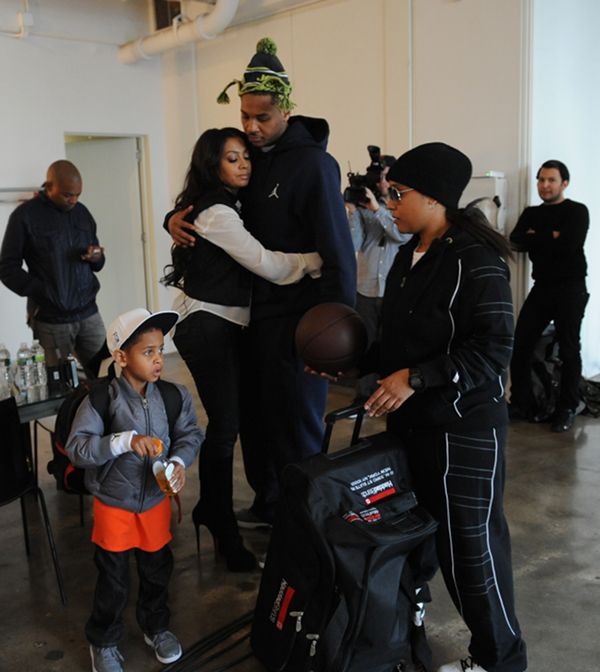 LaLa Anthony is offering up a sneak peek into her new season of "LaLa's Full Court Life."  Check out little Kiyan at his Jordan Kids photoshoot as it was all caught on the reality cameras.  Plus, June Ambrose's official promo shot for her upcoming VH1 reality show....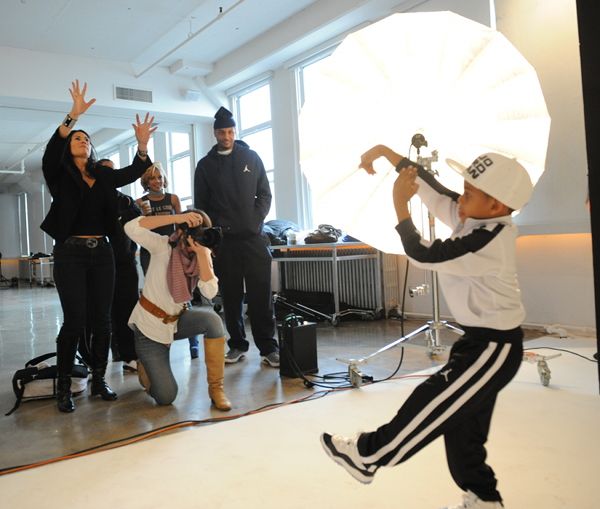 The Anthonys were one big cute family on the recent set of 4-year-old (he turns 5 on Wednesday) Kiyan Anthony's photoshoot.  His dad is part of the Jordan Brand team with his own shoes and apparel.  So it's only right Carmelo's mini me got in on the kids line action too: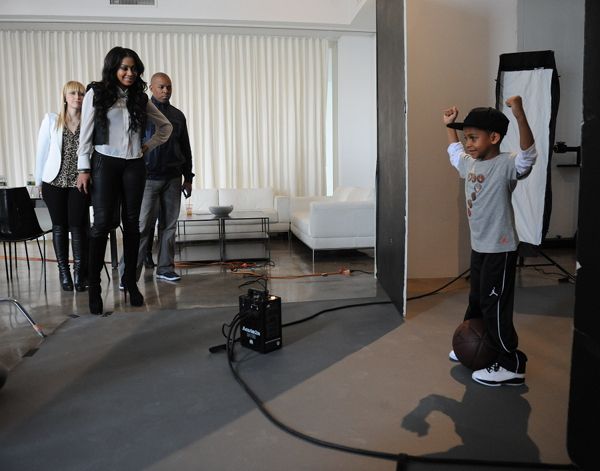 Awwww.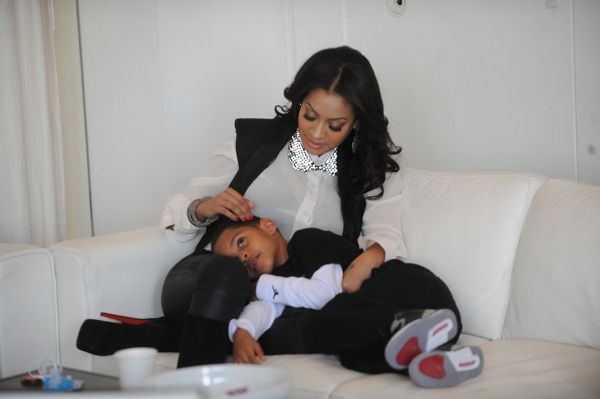 And he chilled out with mommy in between takes.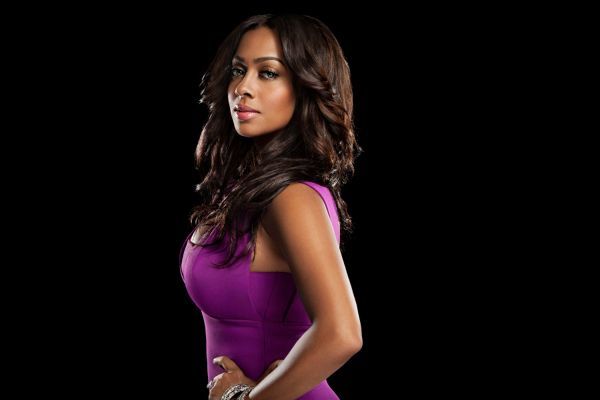 The all new season premiers March 19 at 9 PM ET/PT on VH1.  And La's girls Kelly Rowland, Ciara, Monica, Trina, and more will all be making an appearance.  And she's focusing on her upcoming role in the film "Think Like a Man" and the launch of a new make-up line while balancing motherhood, marriage and her career.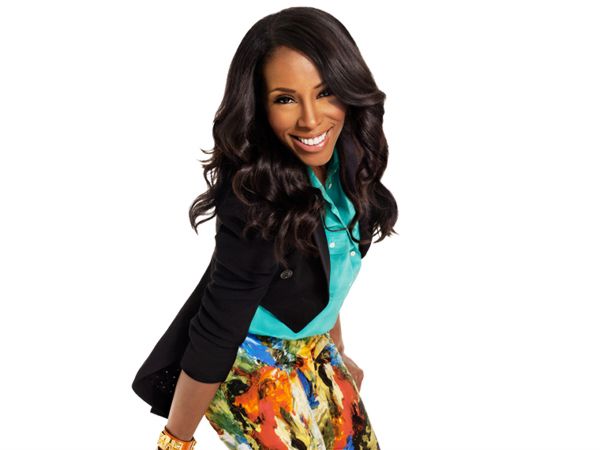 And June Ambrose's official promo pic is fabulously colorful.  The styling guru is set to premiere her new project "Styled By June" Monday, March 19th at 9PM.
The network's synopsis:
Celebrity fashion stylist June Ambrose brings high-end fashion to VH1 with the new series "Styled by June."  June is not only a go-to stylist for many big names in Hollywood including Jay-Z and Mary J. Blige, but is also the CEO of her own celebrity styling house, Mode Squad, Inc., Style Architect for the "The X-Factor USA," and author of Effortless Style. With her natural instinct and "no nonsense" attitude, June is giving viewers a sneak peek into her fabulous yet exclusive "Juniverse" as she works to revamp the images and brands of celebrities Mischa Barton, Aubrey O'Day, Trina, Jaleel White, Shanna Moakler, Da Brat and Michelle Williams as they re-emerge into the spotlight.
Will you be watching?
PHOTO CREDITS: Ezequiel De La Rosa/VH1 and Brad Barket/Getty Images for VH1