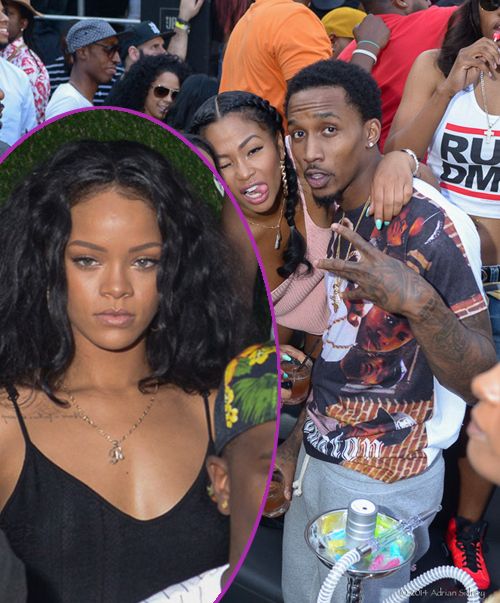 Celebs were out in full force at The Return of #ToXicDayParty in Hollywood yesterday afternoon.  Check out Tae Heckard and baller Brandon Jennings boo'd up, Rihanna sippin' in the cut, The Game chillin' with his assistant, MiMi Faust making her post-porn rounds and more....
The celebs who skipped out on Coachella opted for TOXIC's big ass day party instead on Saturday. The extra celeb-packed party was powered by LAs Finest with DJ Drama & Don Cannon on the 1's and 2's.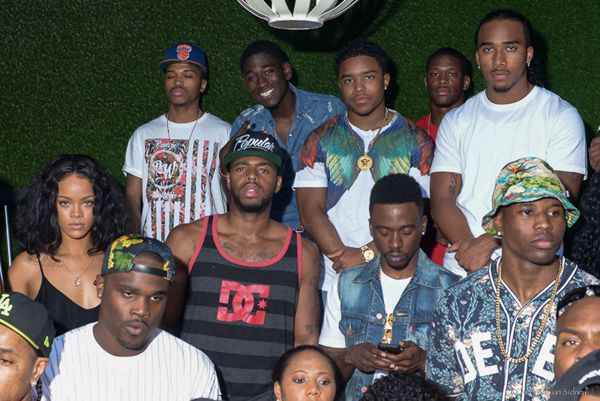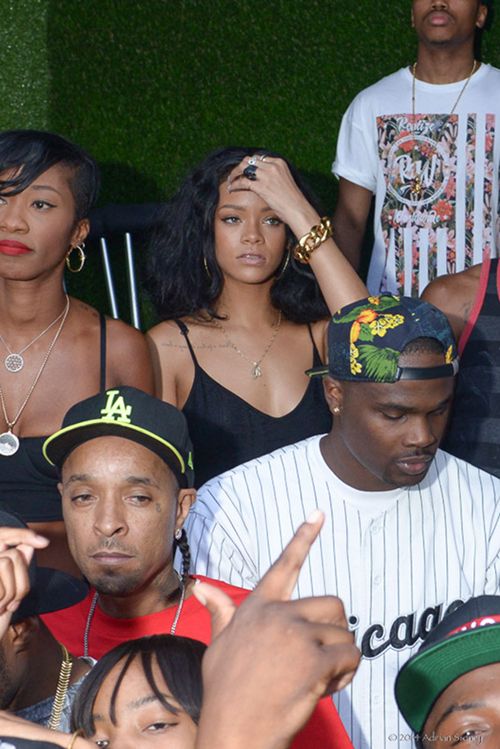 Rihanna made an appearance and was spotted posted up with her best friend Melissa and Justin Combs.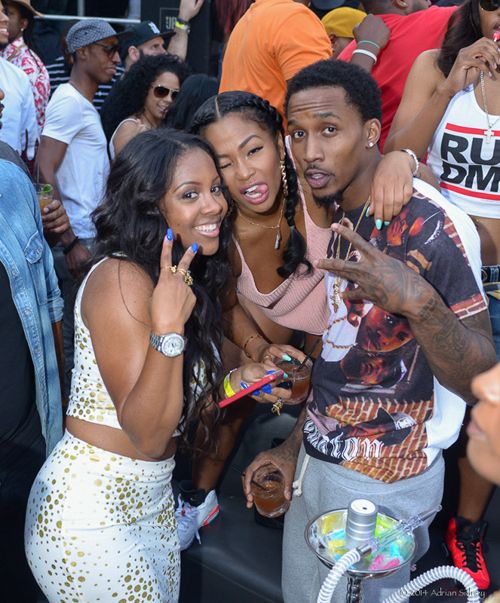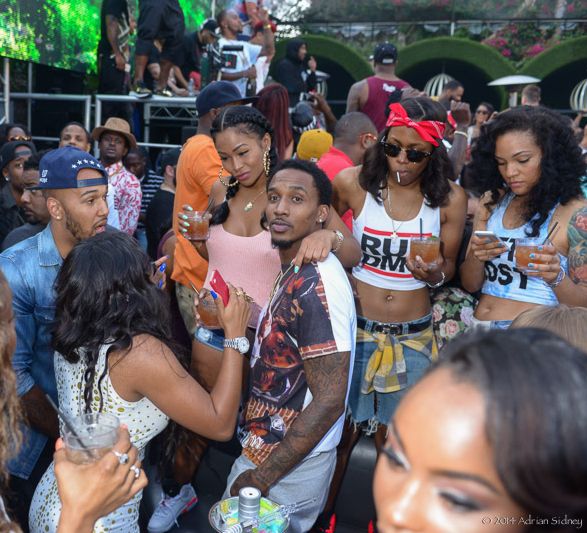 Tae Heckard and Pistons baller Brandon Jennings are getting more and more comfortable putting their relationship on public status.  They were spotted posing it up with Miss Diddy LA and looking extra happy...together.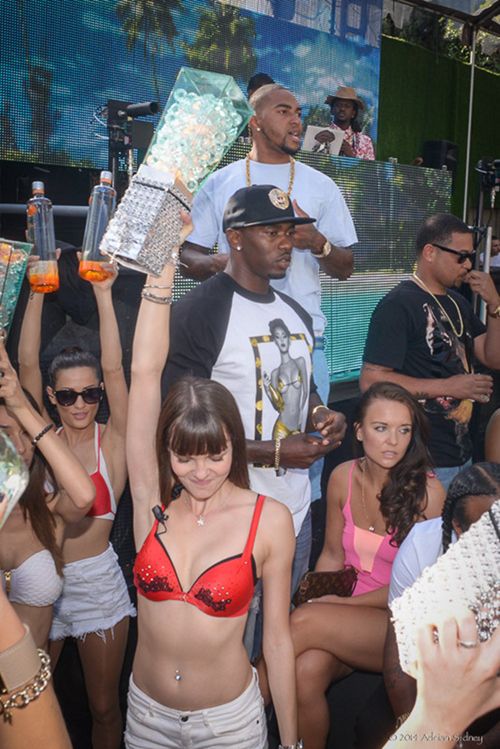 Redskins baller Desean Jackson made an appearance.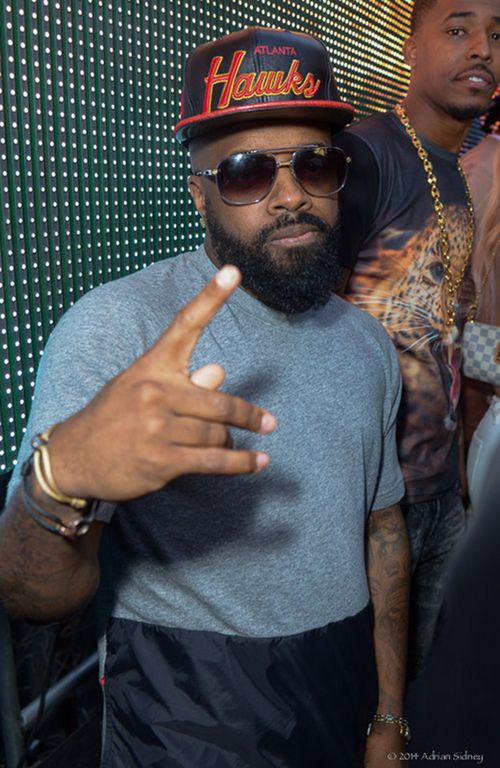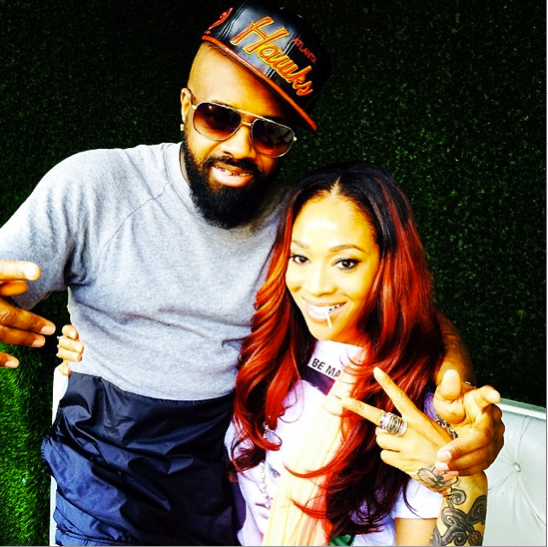 MiMi Faust is still milking her extended 15 minutes of fame.  She was spotted posing it up with fellow ATLien Jermaine Dupri.
Think Like A Man Too star and E! News host Terrence J snapped in his grill and hit the party.
He knocked back some drinks with his homies Damien Dante Wayans, Fred, Chaka Zulu and more.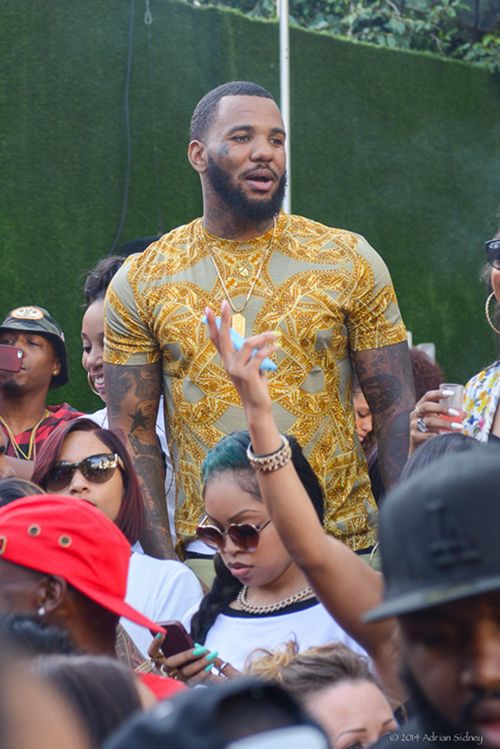 The Game looked worry-free while hugged up with his assistant Leaux Steez.  He seems unfazed about all the drama going down with is estranged fiancée Tiffney Cambridge.  All those restraining order and ish...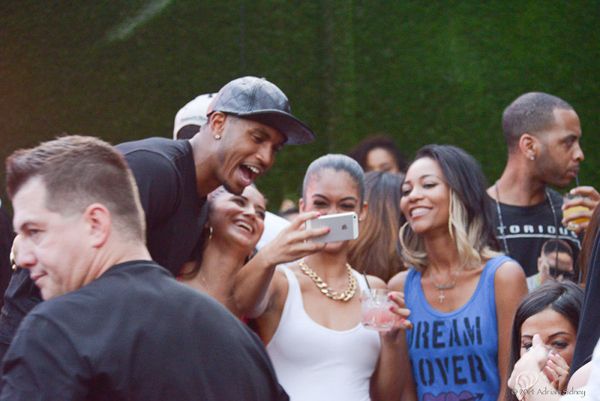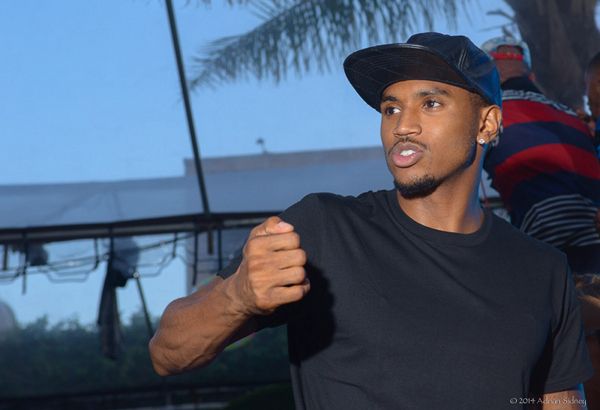 Trey Songz snapped some selfies with fans.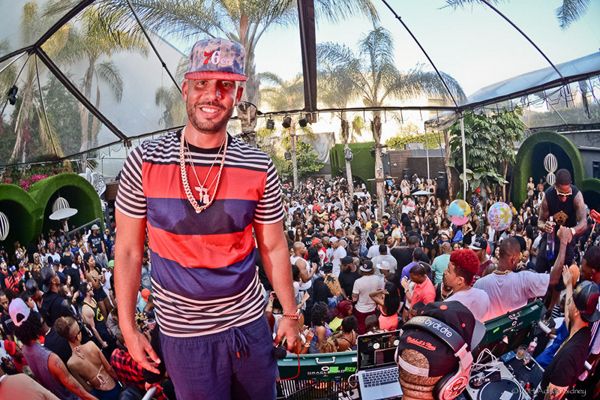 And Drama had the party on turnt status it seems.  What did it smell like in there....
Photos: Adrian Sidney