Fueling dating rumors even more, rapper French Montana and Khloe Kardashian were spotted at LAX today. Plus, Lamar Odom has inked a deal with a NBA team. See their candids and find out who Lamar will be playing for inside…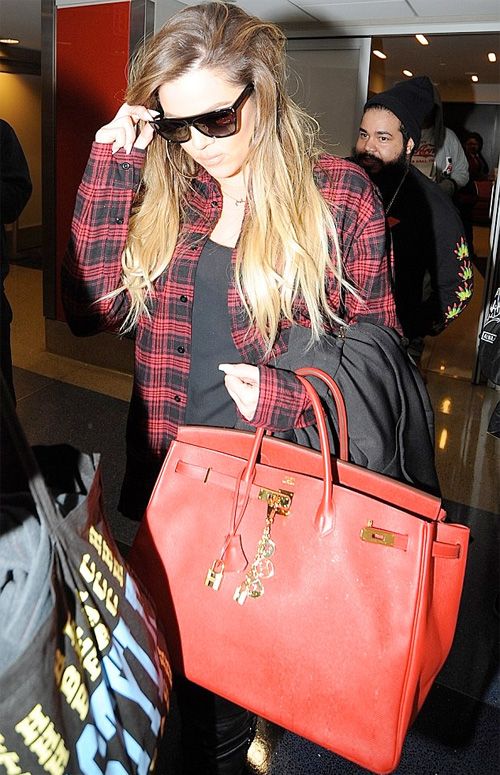 After double date night with Khloe's sister Kourtney and her beau Scott, French Montana and Khloe Kardashian are leaving L.A. to an undisclosed location.
The rumored couple was seen walking through LAX as they waited to board a plane. Not sure why Khloe walked ahead of French like they weren't together (because we've already seen them hugged and cuddled up before) but she made her way along with Frenchie's entourage to the first class holding area.
French appeared not far behind Khloe as he covered his head, shying away from the paps.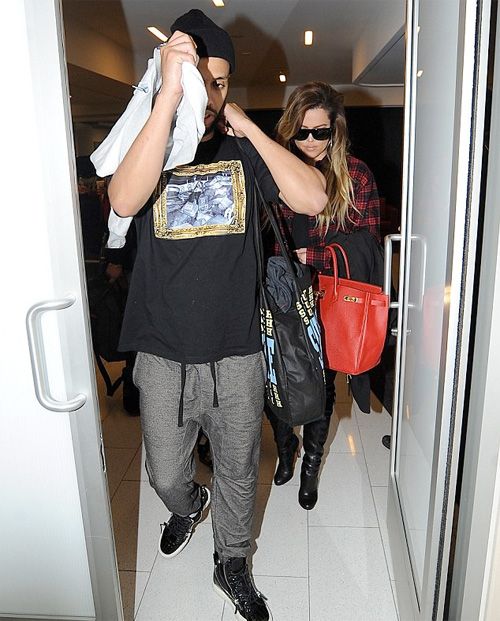 The twosome still haven't confirmed or denied if they are indeed a couple, but from the amount of time they're spending together and how ticked off rapper Trina is, it's probably safe to say that they're more than just "friends."
Meanwhile, Khloe's ex-husband Lamar Odom (spotted at LAX back in February still wearing his wedding band)is getting a second chance after he inked a mini-deal to play in his hometown of New York. Lamar will be joining the New York Knicks...but under certain conditions. TMZ reports Lamar was signed a one game deal with the Knicks after being out of the NBA for the entire season.
The Knicks probably want to see the fallen NBA star workout before signing him a full contract for next season. Coming to the Knicks will reunite him with his old Lakers coach Phil Jackson, who is currently the Knicks team president.
Lamar has been desperately trying to get back in the NBA, but with all his alleged crack usage nonsense and DUI arrest, it's no wonder most teams passed on picking him up.
Photos: Splash/INF
The Randomness:
1. Actor Gary Dourdan has been cast as a love interest in a recurring role on BET's "Being Mary Jane" and and will be guest starring on FOX's "Glee." STORY