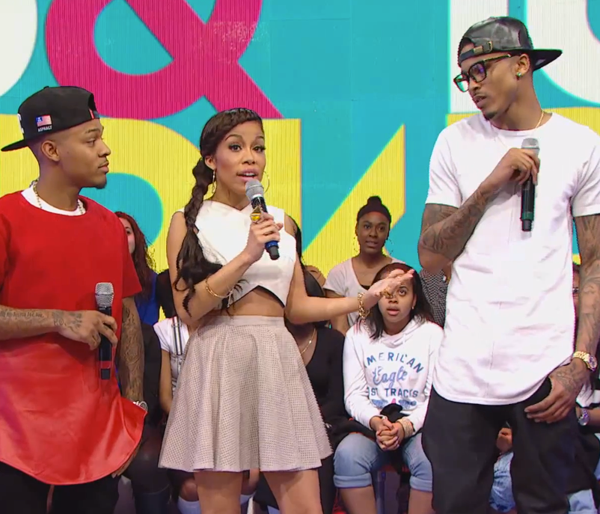 Newcomer August Alsina hit up '106 & Park' today and ish went totally left when he was asked about Trey Songz. Plus, Nelly is making claims that he's single as a dollar bill. Check the video of August talking sideways and Nelly's message when you go inside…
R&B singer August Alsina's debut album Testimony dropped today so he swung through '106 & Park' on the promo trail to debut a new video he has with Fabolous, "Grind & Pray/Get Ya Money."
In the interview, 106 host Keisha Chante asked the New Orleans singer if he and Trey Songz would ever be able to squash their beef and become friends again. You'll recall, August said he doesn't "f*ck" with Trigga because of his big ego and major attitude.
There was an unconfirmed rumor that Trey got a little big headed when he found out that he was taking the stage at a show before August. Guess Trey figured he should be the last performance when it comes to an upcoming artist. August admits he ended up not doing a show with Trey because he "can't deal with ni**as' egos and attitudes" so it's possible the rumor has some truth.
Whatever it is…the Testimony singer wants nothing to do with Trey. And he definitely doesn't feel like dealing with interviews asking about Trey after he specifically told producers NOT to ask about their "beef."
When asked about Trey…August, clearly annoyed, responded, "I just told y'all not to ask me that sh*t when I got up in here."
Keisha was pretty upset over his comment, clearly making sure not to look at him as he spoke, and then stormed off set as he introduced his new video.  Oooh she mad.
Check it:
Ha!
And in other news…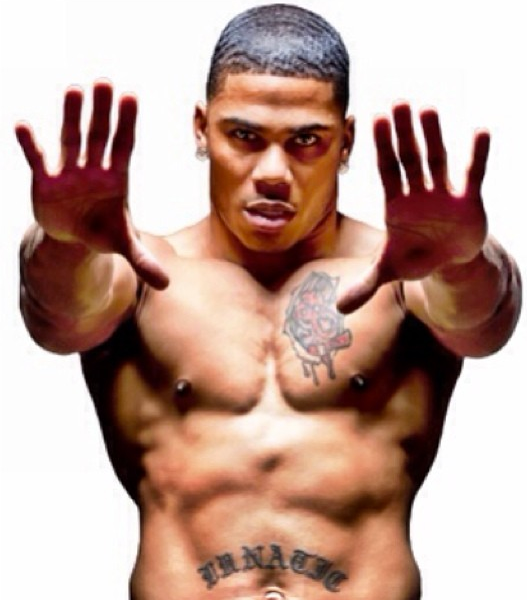 Nelly has a message for the masses…he's SINGLE! He may be single at the moment, but he definitely had some weird love "square" type situation going on.
We told you about him and Ashanti possibly getting back together after partying together during Super Bowl weekend (in matching furs) and facetiming during her Braveheart album release party.
Then Nelly threw a curve ball naming his former boo Tae Heckard his "Woman Crush Wednesday" on Instagram, calling her by her pet name "Cookie." Which could have been an attempt to get Tae's attention because she's been occupying her time by flirting with Detroit Pistons guard Brandon Jennings via Twitter.  And seemingly in real life.
Nelly posted the picture above with the caption, "Hold up.... !! I'm 100% single...! So what...!!"
These "celeb" relationships can get so complicated sometimes...
Photos: BET/Nelly's IG