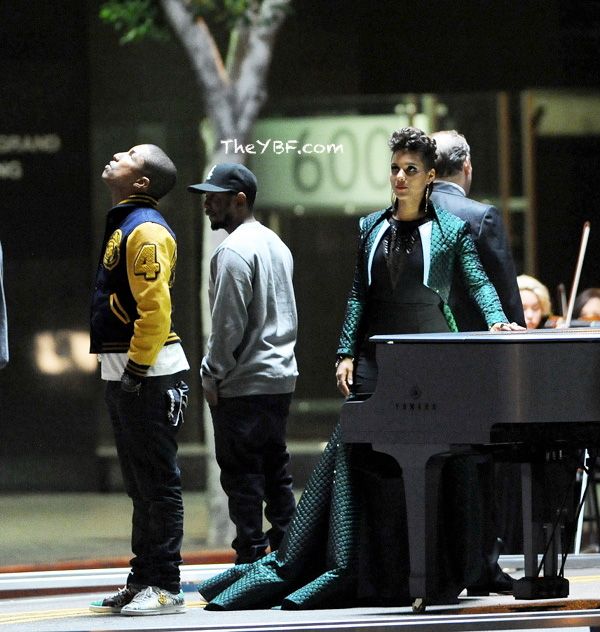 Alicia Keys tapped Kendrick Lamar and Pharrell to assist her on "It's On Again" from the Spiderman 2 soundtrack and the video has just been released. Peep Alicia, Pharrell & Kendrick join forces for the superhero track inside…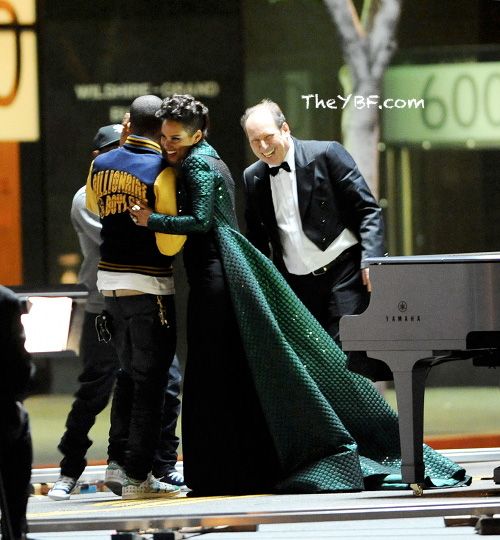 Alicia Keys, Pharrell Williams and Kendrick Lamar have released the video for the first single from The Amazing Spider-Man 2 (which features Jamie Foxx as Electro) soundtrack "It's On Again," which was shot in L.A. recently.
The video shows Skateboard P working behind the scenes as Alicia sings in an empty warehouse to the beat of the blinking lights inside the skyscrapers in downtown L.A. controlled by P. The video also features footage from the movie and a collaboration at the end from composer Hans Zimmer, Alicia, Kendrick & Pharrell.
Check it:
The Amazing Spider-Man 2 soundtrack drops April 22nd, while the film will debut in theaters on May 2nd.
Cousart/JFXimages/WENN.com/PCN