How sweet!  Just in time for a super soulful SUnday, Drake performed a super sweet act for one of his teen fans in Houston.  Find out how he made a girl's prom dream come true....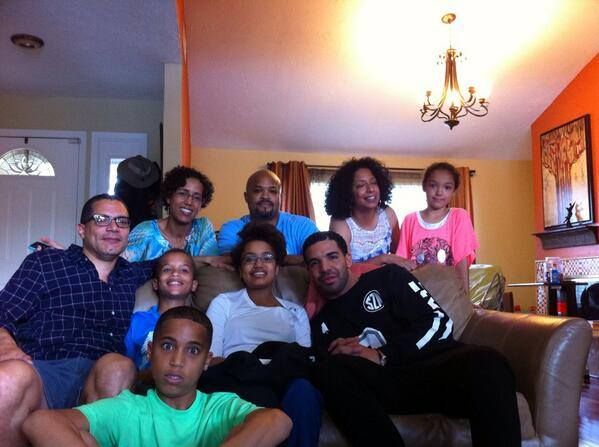 Kennedy Brown is a 15-year-old school student in Houston, TX.  She has been living with brain cancer for the last two years and is now in hospice care.  And after traveling back to her high school where her classmates surprised her with a prom and prom queen crown....she had another wish granted on Saturday.
Drizzy's on the heels of his Houston Appreciation Weekend where he plans to do something special on yet-to-be-announced dates.  And it's all to honor the place where he got his start (he flew there to meet with Lil Wayne years ago and that was the start of his career).
Drake ended up making his way to H-Town on Saturday.  And while there, he surprised Ms. Kennedy with an in-person visit...after her classmates started a trending hashtag to get Drake to send a message or come for a visit.
The hashtag clearly worked.
ABC Houston reports:
A young girl is in a serious battle with cancer. Her classmates were so moved by her courage, they made sure she got the prom every teenage girl deserves.

Kennedy Brown, 15, was diagnosed with brain cancer two years ago. She's now in hospice care but made a special trip back to Carnegie Vanguard High School where her classmates gave her a surprise prom, crowning her prom queen, and made sure she received an honorary diploma in a private graduation ceremony. But there was one more wish Kennedy had.

Kennedy was hoping for a message or visit from her favorite artist, Drake.

"We would ask all of your viewers to #DrakeForKen so we can get him to come see her or send something for her because that would mean the world to her," classmate Payton Campbell said.

On Saturday, Drake himself made that dream come true, in a personal visit with Kennedy, that left the courageous young girl with a smile that couldn't be shaken off her beautiful face.
He snapped pics with Kennedy and it looked like she had the best day ever:
Sweet!
Photo credit: Mel Smith // Sr VP Cash Money Records-YMCMB/Drake's IG