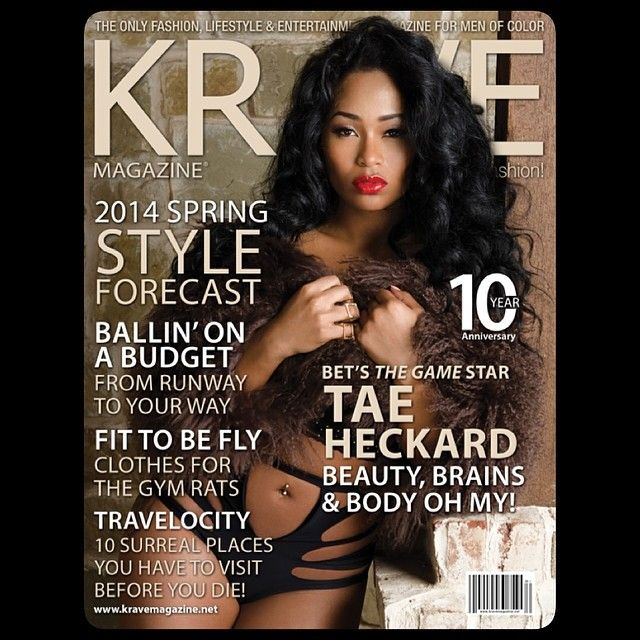 Model/Actress Tae Heckard is giving Nelly a taste of what he's missing not that he's back with Ashanti (or is he?).  Check out the gorgeous gal's sexy KRAVE magazine cover, plus the e-flirting between her and NBA baller Brandon Jennings....
In only a sexy swimsuit by Asherah Swimwear and a Traci Peraza-Williams fur, "The Game" actress Tae Heckard is giving body and pure sex on the cover of KRAVE.
The mag also sees hot "Hit The Floor" actor Robert C. Riley as its cover guy of the 10th Anniversary issue.  Tae is the first female to grace the cover of their mag and she thanked them for the honor on her IG account.
Tae is spending the weekend at Penn State for their 2014 NABA Fashion Show.  But her rumored boo Brandon Jennings of the Detroit Pistons is heavily on her mind.  The twosome flirted on twitter all night Saturday: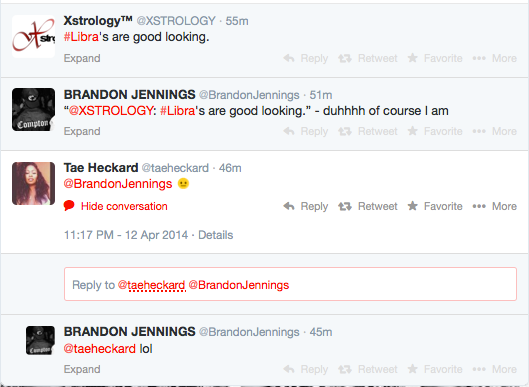 @BrandonJennings me?

— Tae Heckard (@taeheckard) April 12, 2014
"@taeheckard: @BrandonJennings me?" - Yes! Of course! You already know!

— BRANDON JENNINGS (@BrandonJennings) April 12, 2014
You'll recall that we first eyed Brandon and Tae's flirting over a week ago when she coyly talked about being boo'd up with a certain someone. A quick look at her tweets (and the fact she was courtside at his game), and we saw Brandon Jennings was all up in them. He even held up a shirt with her face on it. By the way, Brandon and Tae's girl Teyana Taylor previously dated as well.
These two....
Photos: Tae's IG