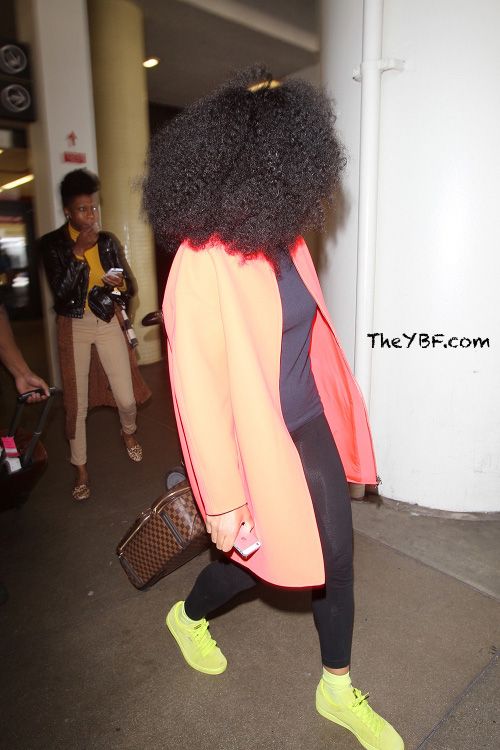 This YBF chick is known for her funky, eclectic fashion and style. Guess who let her hair loose as she trekked through LAX in neon yellow sneakers yesterday when you go inside…
If your know your stylistas, this one is easy.
It's...
Solange Knowles! Beyonce's fab little sister was spotted looking laid back in a black t-shirt, black leggings, a coral knee-length jacket and neon sneakers arriving at LAX airport, jet setting from New Jersey.  While most people would look like that crazy old lady who thinks she's still 25 and only comes out the house for her hair appointments....Solange made this look super cute.
She's probably making her way to Coachella Music & Arts Festival as she scheduled to rock the stage tonight at 8:25pm/PST. Stay tuned for video of her performance...
Photos: Pacific Coast News