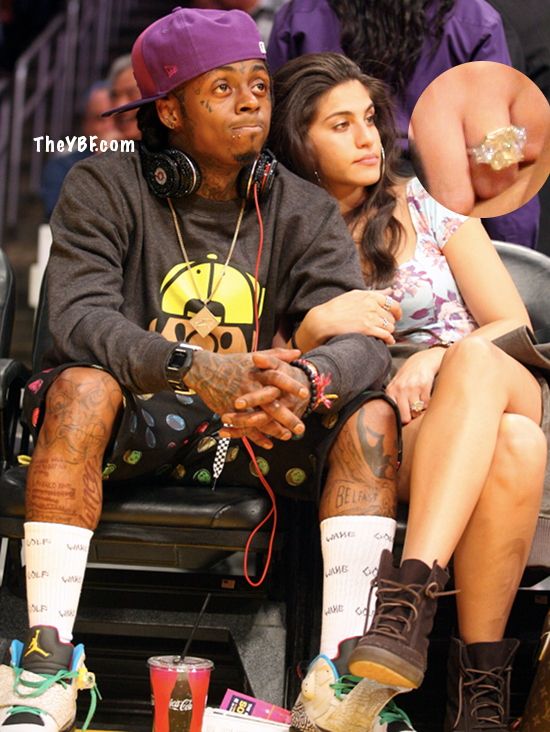 Lil Wayne made his way to the Lakers vs. Heat game yesterday afternoon with his girlfriend Dhea in tow.  Pics inside of the two holding hands and cuddled up courtside...and showing off that new FAT canary diamond....
Sports lover Weezy hit up the Laker game yesterday at the Staples Center. And he brought the current love of his life along with him, Dhea.  For Valentine's Day he bought her a canary diamond ring.  And even though he claims she only "said yes" to being his Valentine...she IS rocking that mug on her ring finger.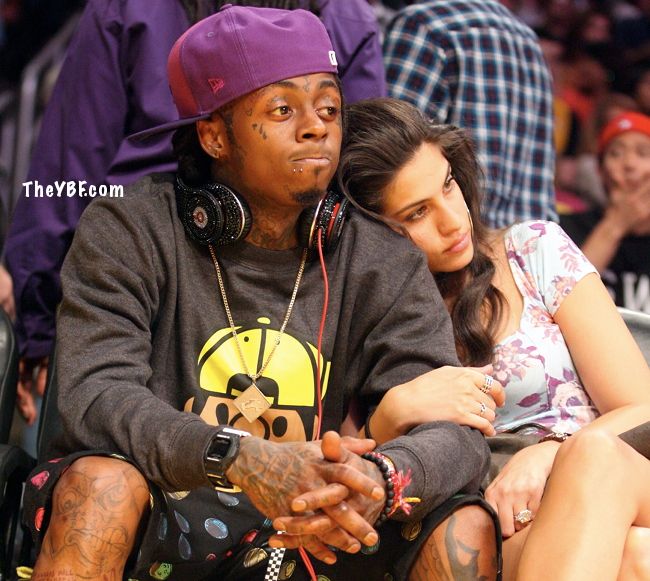 Weezy tweeted last week, "I feel like I've died and went to Dhea."  Things must be extra serious then...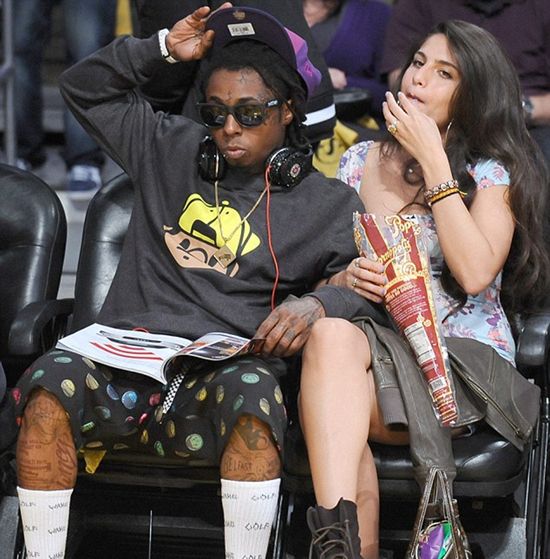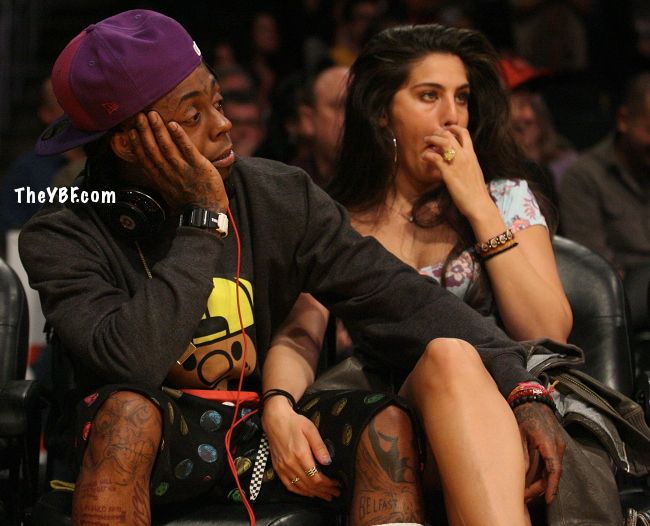 And the two were spotted holding hands arriving and leaving: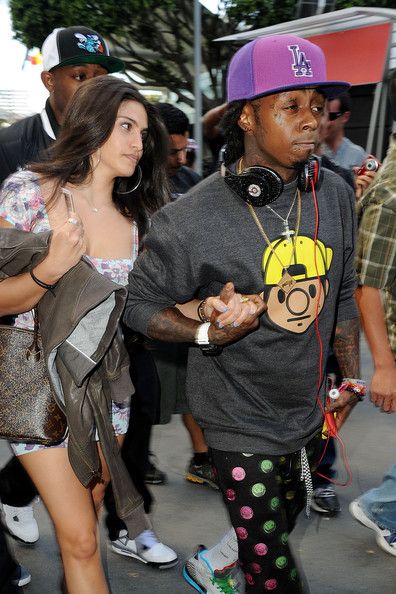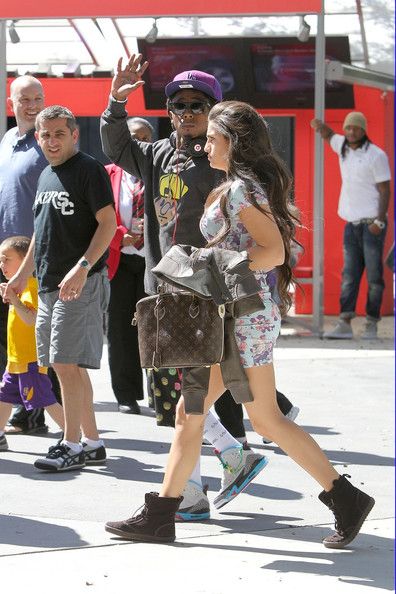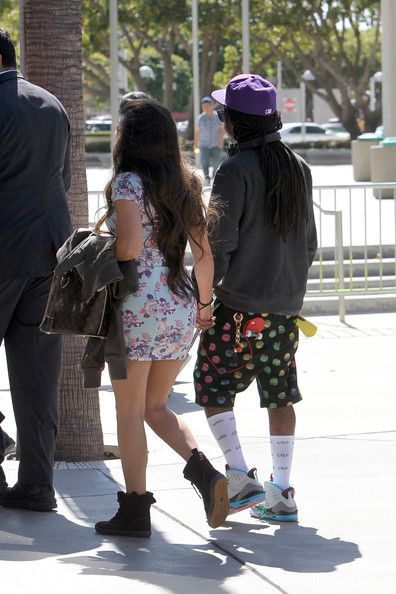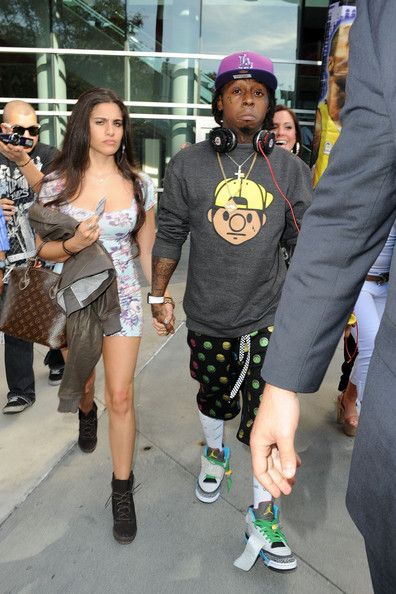 His outfits these days are really killing me softly....
Pics via Pacific Coast News/SPLASH