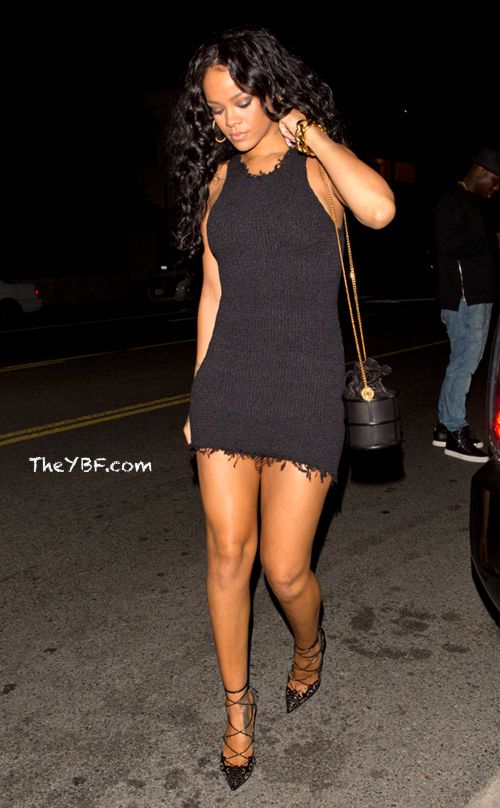 Rihanna spent last night with her best friend...and her best man.  Check out the sexy pop star showing off her flawless gams and celebrating Melissa's birthday with Drake and an intimate dinner....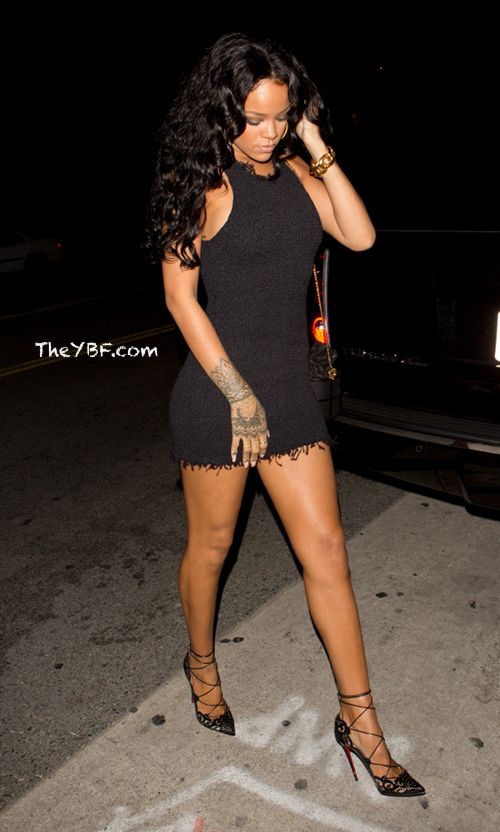 Rocking a fringed hem black mini dress and Louboutin lace up laser cut heels, Rihanna kept it sexy while arriving at her fave eatery last night, Giorgio Baldi in Santa Monica.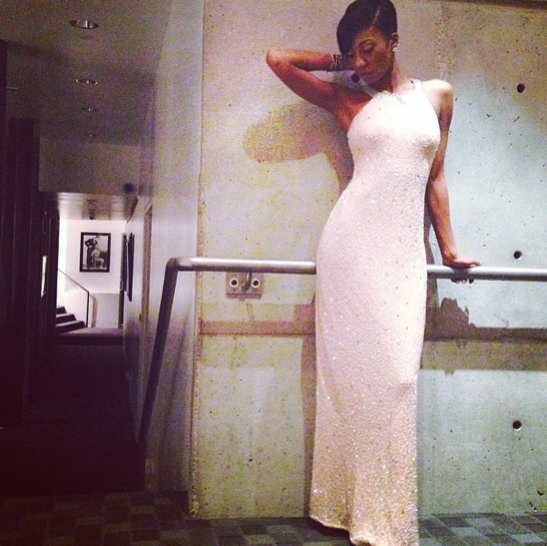 It was all to celebrate her best friend Melissa's birthday.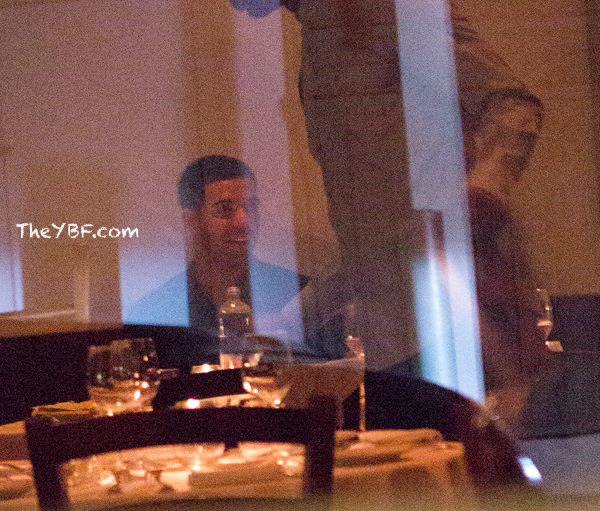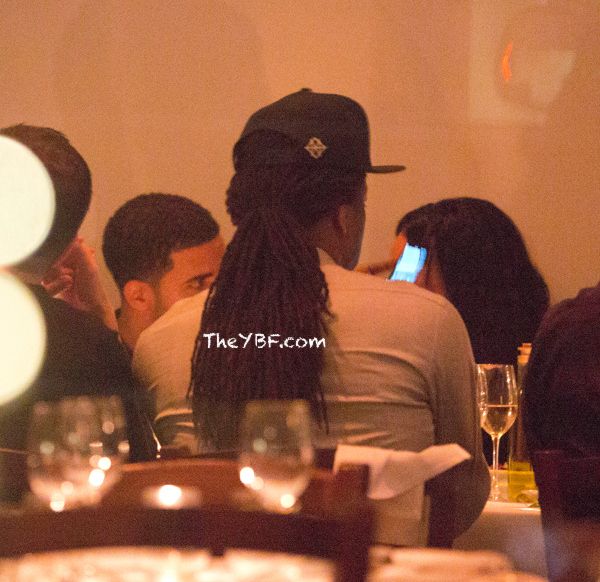 And even Rih's boo Drake was there looking enamored with his girl.  Things are definitely heating up...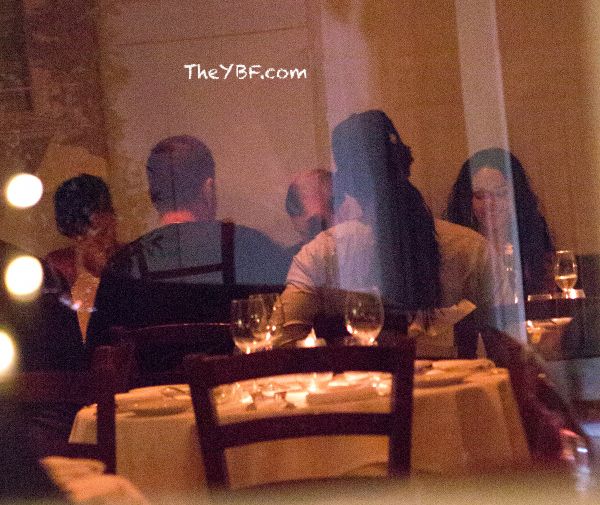 But...is that a mask?!
Before dinner, Rihanna showered her girl with tons of flowers and a super sweet IG note, in her island dialect: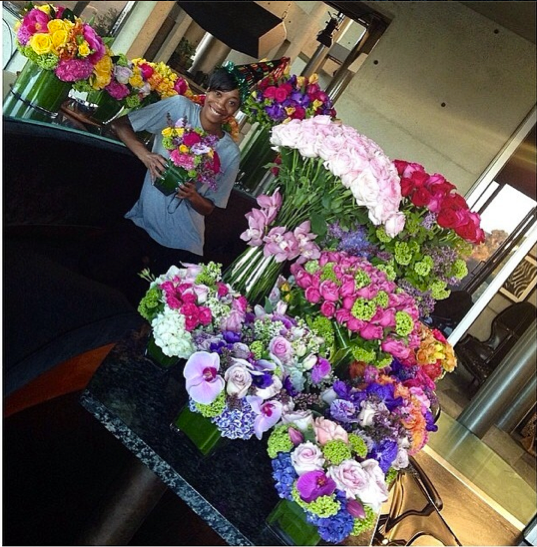 Rih gushed about her girl dropping everything years ago to come hold her down during this journey and said she wouldn't be here if it wasn't for her:
Nobody in de world could mek me laugh di$ ra$$hole hard, Nobody cud talk a$ much cunt a$ you, Nobody cud keep my dirty lil $ecret$ like you, Nobody el$e cud embara$$ my $tyle....You literally make bitche$ wi$h they had an M.Forde by their side! I will never take for granted the day you packed your $hit and left BIM to come hold me down, cuz God know$ I would never be able to $urvive thi$ and remain my$elf through it all! You are literally the $trongest, $exie$t, most perverted, humble, kind, intelligent, $hady a$ PHUCK human being I know! My $i$tren!!! My hitta!!! I know I tell you thi$ all the time, but Money cud neva buy what you give me!! Our friend$hip will alway$ be family! Ya $weet a$ $ex!!! #MDollaz #April11 #HappyBirthday
Sweet.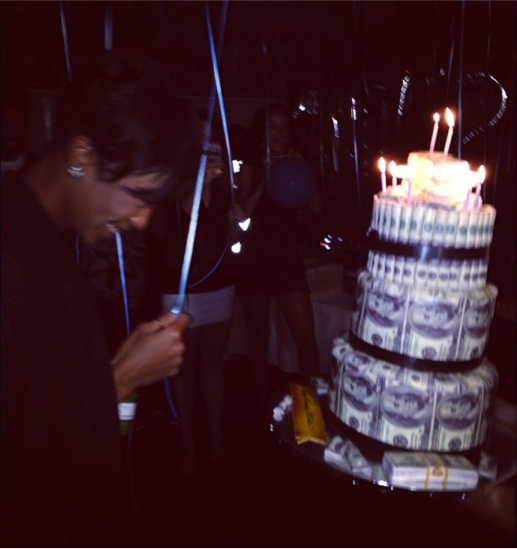 Fab times!
Photos: Splash/Melissa's IG