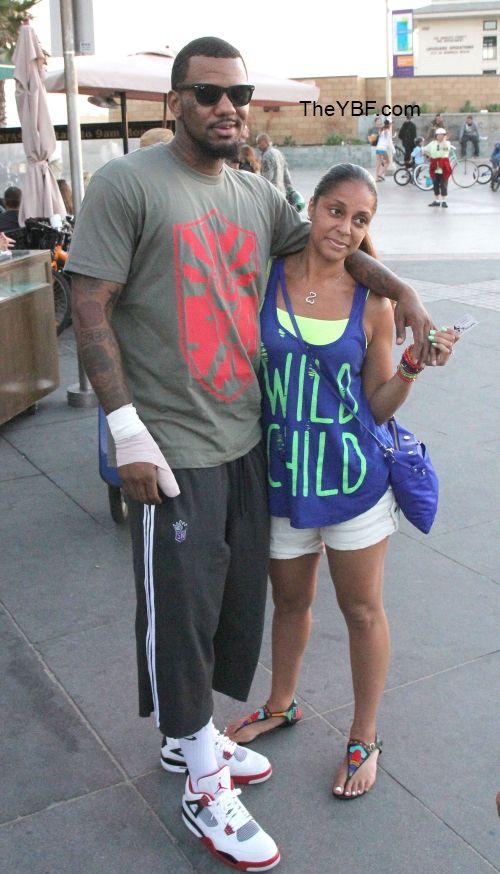 Game and Tiffney Cambridge are no closer to rekindling their engagement.  Because Tiffney just took out a restraining order on dude.  Deets inside, plus Carl "Cockroach" Payne is headed for divorce!
Things are no better in Jaceyon Taylor's household.  Tiffney apparently obtained a restraining order against her on again off again fiancé The Game on April 2nd.  And it orders the rapper to stay 100 yards away from her at all times and zero contact.
Not sure how that's working out with them currently in the middle of filming the new season of their reality show, "Married To The Game".
The order stems from last month's alleged domestic dispute where Tiffney claims in a police report that Game hit her in the face repeatedly, broke her nose, and injured her eye socket.
Game denies any of that went down, claiming to have never laid a hand on her.  Somebody's clearly lying....
In other news, Carl Payne, who played Cockroach on "The Cosby Show", is headed to divorce court.
He and his wife Melika, who he met the same year he started playing Cole on "Martin", cited irreconcilable differences in the divorce papers filed in L.A. County Superior Court.
Melika wants sole physical custody and joint legal custody of their son...and spousal support.  The two were married for 20 years.
Hope he still has those residual tv checks coming in.  He's currently starring on BOUNCE TV's new original sitcom "One Love" with Mark Curry and Sheryl Lee Ralph.
Fun Fact: Melika is Bobby Brown's ex girlfriend and the two share son Landon Brown.  Carl is Landon's stepfather.
Photos: Wenn