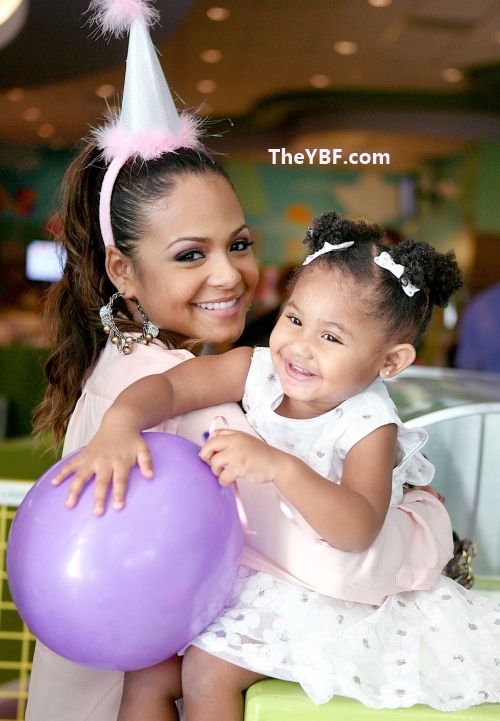 How precious!  Christina Milian stepped out with her 2-year-old daughter Violet yesterday as they spent the afternoon at Giggles and Hugs in the Century City Mall.
Pics of the pretty party girls inside...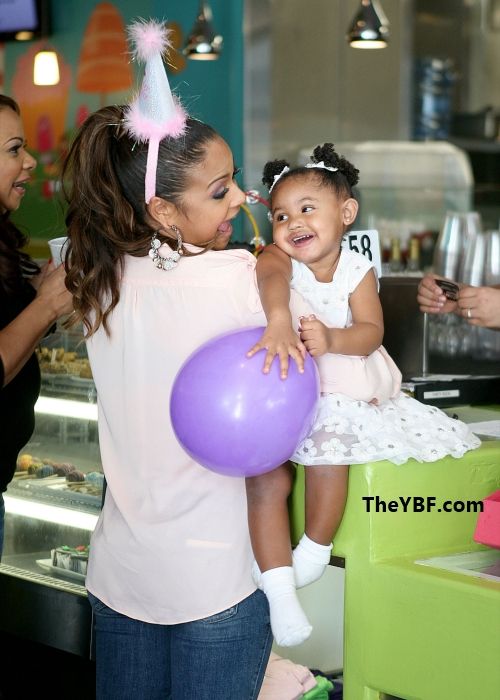 Break out the party hats and party dresses!  The super cute twosome--mommy Christina and tot Violet--had some fun at the children's restaurant and playspace Giggles & Hugs in Cali this weekend.
Violet, in a white daisy party dress, attended a party with treats and balloons galore.  She and her mom were also seen with Carson Daly before the party ended at 3p...when the kiddies got tired.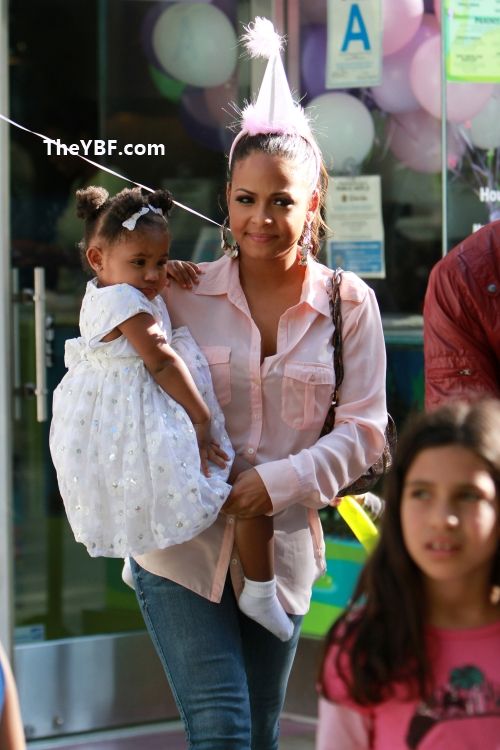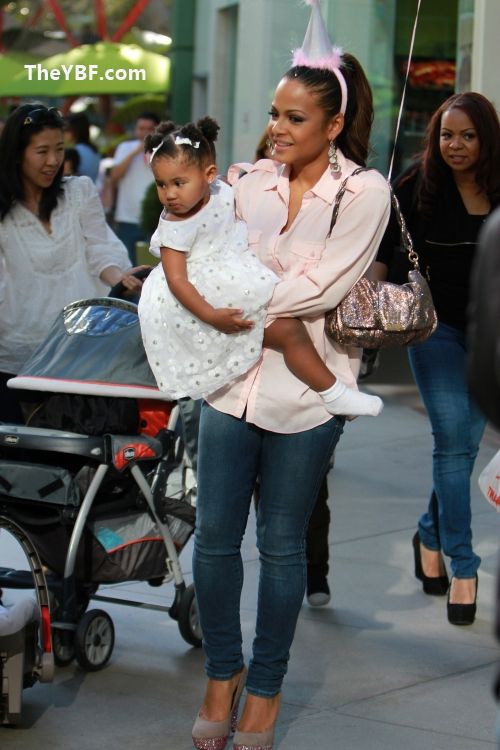 Christina's mom tagged along too.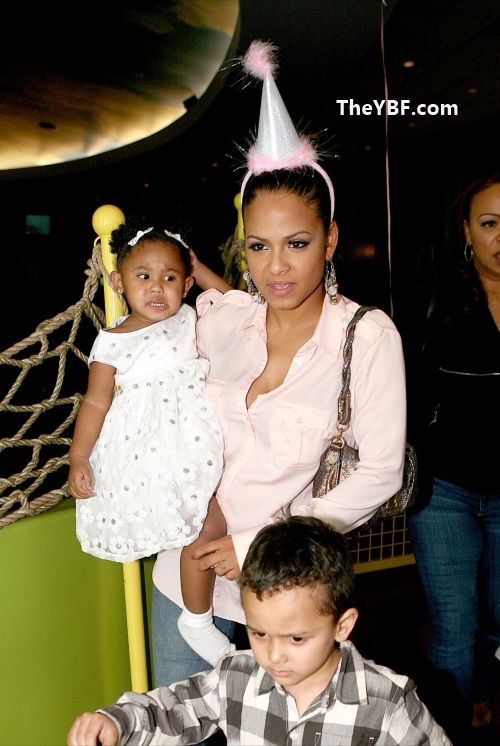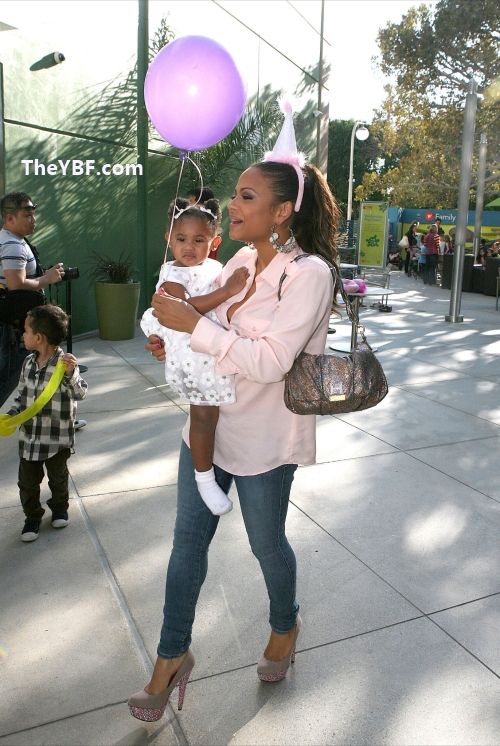 Cute!
Pics via SPLASH