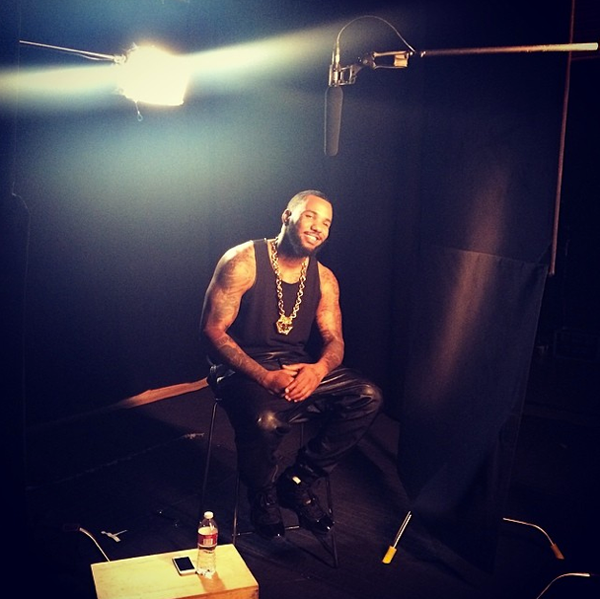 Uh Oh!  Major trouble in paradise...or whatever these two call their situationship.  Rapper The Game is under investigation for an alleged domestic dispute with his fiancée Tiffney Cambridge. Read the deets inside…
Compton rapper The Game, real name Jayceon Taylor, has reportedly been named a suspect in a felony domestic violence investigation.
A police report was filed by Game's fiancée Tiffney last weekend.
She claims that on March 19th her husband repeatedly hit her in the face which resulted in a broken nose and an injured eye socket after an argument erupted!  Sources say the police have photos of her injuries and the L.A. County Sheriff's Department has launched a criminal investigation on the rapper.
Game denies that he ever laid a hand on Tiffney telling TMZ,"I don't want to give fuel to these false accusations, but the truth will definitely come out. I am always looking out for my children's safety and have never laid a hand on Tiffney."
Hope they weren't arguing over Game's recent shenanigans with Khloe Kardashian…
In case you didn't know, the couple is currently filming for season 3 of their reality show "Marrying The Game." 
Game even shared behind-the-scenes pics last week (above) of him and his son (below) as they taped their confessionals saying,"#MarryingTheGameSeason3 behind the scenes…. Interviews"
Photos: Game's IG
The Randomness:
1. Janelle Monae and M.I.A. collaborate on each other's shows in different states using Holograms. Sweet. STORY