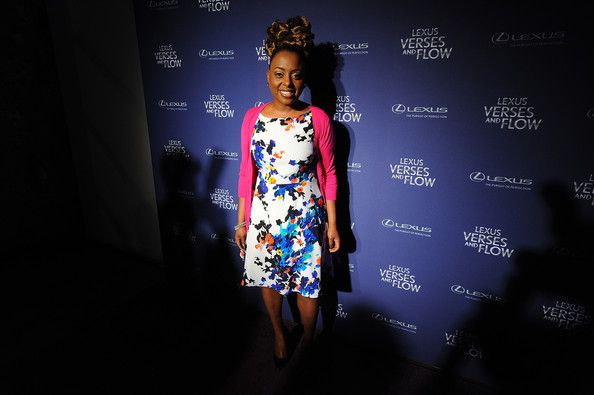 Now that Ledisi is gearing up to star in the new season of "R&B Divas", the soul singin' chick has a new man we may be seeing.  Deets inside, plus former "R&B Divas" star Kelly Price's new video "It's My Time"...
Last night, TheYBF.com was on the scene for the Lexus Verses and Flow event at the Long View Gallery in D.C.  And when Ledisi took the stage to perform, the ESSENCE cover girl reminded us why we're fans.
She's dedicated a segment of her set to the ladies, saying that women HAVE to do better.  And then she revealed...she found herself a man:
"Ladies we have to do better. Stop talking about each other. If that sista thinks she looks good in that outfit, let her feel good about herself!  Strut! Love yourself by any means necessary."
She continued,
"When I stopped looking, I found a man! But I still strut in case he wanna act crazy!"
We're sure we'll get to find out who it is when "R&B Divas" airs this summer.
Meanwhile, a former "R&B Diva" is BOOKED.  Kelly Price's new "It's My time" video is out, and her new album is on the way.
And she's got tons of cameos: LisaRaye, Lance Bass, LaurieAnn Gibson, Luenell, Kenny Lattimore and more.  Check out the upbeat inspirational video above.
Kelly's new studio album Sing Pray Love Vol.1 :Sing will be released in June 3rd, 2014.