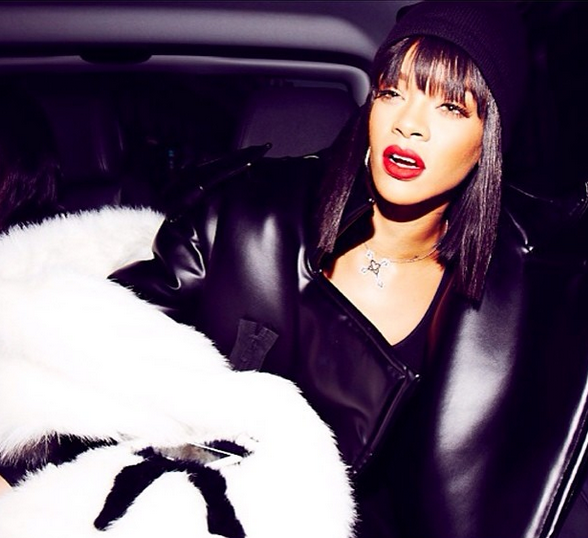 Word on the street is that Rihanna has been dodging Tyler Perry's phone calls based on a "tip" she got from the late Whitney Houston.  More inside...
We've heard that Rihanna is really anxious about making waves in Hollywood....but there's one director she's been avoiding.  Supposedly.  According to a report from RADAR ONLINE, Tyler Perry has been pursuing RiRi to star in one of his romantic comedies.  BUT, she's not responding to him. Why? One source says that Whitney Houston once warned her that Tyler's films are for has-beens!
"Although Tyler has been courting Rihanna for a year and a half, hoping to build a movie around her, she has rejected the idea. Rihanna has pointedly avoided meeting with him!"
The source added,
"Whitney put her off Tyler by warning her bluntly that 'Tyler's films are for fading black stars, not rising ones. Rihanna so respected Whitney because in addition to being one of the biggest pop stars ever, she starred in hit movies such as The Bodyguard. She's ruling out doing a Tyler Perry-style romantic comedy because she thinks she works better in action roles, playing the tough girl."
Hmmm....we're not sure if we believe Whitney had a sit-down heart to heart with Rihanna about Tyler Perry....because who knew they were THAT close...and weren't Whitney and Tyler friends?
But you know Whitney loved to throw a bit of shade...
In other Rihanna news, 50 Cent hopes to grab her for sort type of collaboration (and it may include Drake).  We're not mad at another Rihanna/Drake record (without 50 Cent).
Photos via Rihanna's Instagram