Eddie Murphy's oldest daughter Bria is showing off her modelesque bikini bod on the beaches of Maui on Tuesday.  Check out the hottie giving us Rihanna vacay tease inside, plus her soon-to-be stepdad's BIG morning move....
When she's not trying her damndest to land a modeling contract with Victoria's Secret, Dark & Lovely spokesmodel Bria Murphy is spending her charmed life on a beach somewhere.  The daughter of legendary actorEddie Murphy and "Hollywood Exes" star Nicole Murphy was spotted playing around in a barely-there white & nude lace bikini today in Hawaii: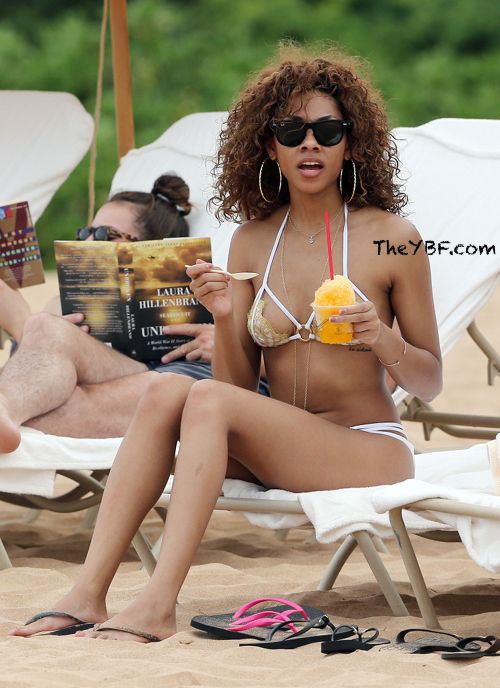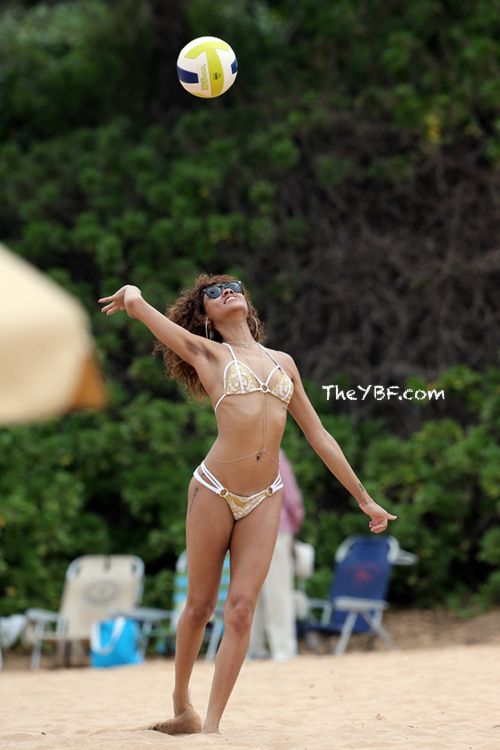 The 24-year-old hit a few volleyballs, snacked on snowballs and chilled out with friends.  Must be nice....
Meanwhile, her almost-step-dad Michael Strahan is WINNING.
The hard working dude (who's planning a wedding with Nicole Murphy) just added yet ANOTHER job to his portfolio and is set to become the newest co-host on "Good Morning America"! 
Yep. Deadline reports that he will keep his daily co-hosting gig at "Live with Kelly & Michael", but will additionally pop up during the 8AM hour on "GMA" beforehand to slide into Josh Elliot's spot.  Since Josh was the resident co-host with sports corresponding experience, and he just left for NBC, it's only fitting Michael was offered to fill in.
However, a source tells People that Michael is not necessarily replacing Josh:
"He's not being brought in to replace Josh [Elliott, whose departure was announced Sunday]. He's not taking anyone's spot."
Well, sure seems like he is.
Reports state Kelly Ripa was also offered a "GMA" slot, but she decided to stick with only doing "Live". 
If these few days a week work out, it looks like that "GMA" position could become a permanent one.  Then he'll be one of the hardest working men on television, especially when the NFL season is underway and he's also doing his analyst duties for Fox Sports.
Very interesting.  Major moves for Michael.  Congrats!
Photos: Fame/Flynet, Michael's IG