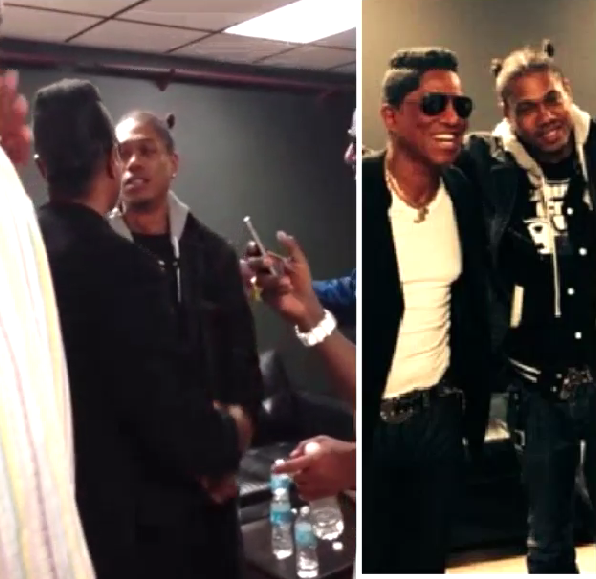 Fans of Jodeci will be pleased to learned that there was a rare "Devante" sighting in Las Vegas.  Find out what famous   clan he hooked up with inside.....
Devante Swing, the mastermind behind Jodeci, was spotted in Las Vegas recently.  Via a fan account on Instagram (forever_devante), we got footage of Devante at Planet Hollywood Resot & Casino where he attended one of The Jacksons' concert.  
According to "forever_devante", Devante is a huge fan of The Jacksons and has always experessed interest in working with them.  Reportedly, he became very emotional during the backstage meet and greet (which also included Flavor Flav).
Elephant in the room:  Why is Devante rocking those Miss Celie's Blues pigtails?
The Randomness:
1. R.I.P. Frankie Knuckles.  STORY
2.  LeBron James is really still trying this rap thing.  STORY
Photos via Forever_Devante Instagram