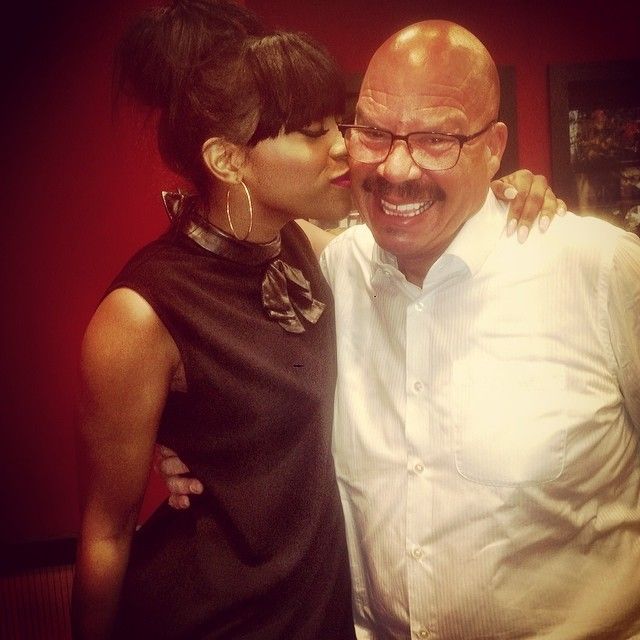 Porsha Williams appeared on the Tom Joyner Morning Show today where she discussed everything AND nothing.  More inside....
With Kenya Moore's dramatic 911 call making the rounds, we were interested in what Porsha Williams had to say about the showdown.  This morning, we hoped we'd have that chance when Porsha dropped by TJMS to promote her single "Flatline".  But, unfortunately, the interview did just that....flatlined.
Outside of thanking Tom for his support (and a running "gag" that they're in a relationship), Porsha managed to avoid talking about the very things that make her semi "interesting": 
Tell us about the RHOA reunion:  "I'm under contract and can't speak on it."


Did you fight with Kenya?:  "I can't say."


What can you say?: "That I went to the reunion show."


Did Kenya call 911?  "No comment."


Will you join "another" reality show:"I'm not sure."


Are you friends with Kordell Stewart:  "You know what, I've moved on from speaking about Kordell.  I'm just in a place where I hope he's happy.  However he's living...."
Porsha says there are maybe 2 or 3 episodes of "RHOA" remaining and then we will FINALLY get to see what happened at the reunion.  Once it airs...then the ladies are free to say when they REALLY think.
Photos via Porsha Williams Instagram