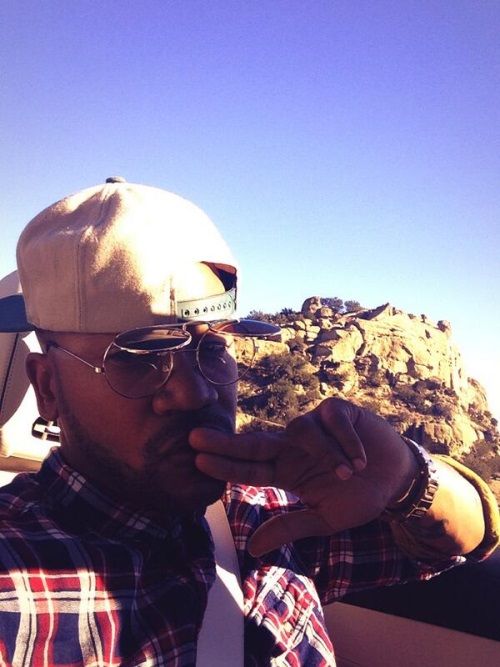 "Scandal" star Columbus Short scored a hail mary when the guy he pummeled at an LA bar decided against pressing charges!  Find out why inside and get the scoop on Wale's WWE smackdown!
Good news for Columbus Short.  Because the victim of his Huck-styled beat down has decided against pressing charges, Columbus may avoid jail time and will have more time to pursue his recording career ( "Gave Ya") and take family walks through the Grove..
If you're wondering how you can knock a guy unconscious, break his nose AND avoid jail time...it all comes down to "family ties."  According to TMZ, Columbus AND the victim are friendly with the same social circle and have struck some type of deal through Columbus' management and lawyers. Of course, Columbus will be paying the victim's medical bills and we imagine a nice little settlement check will arrive in the mail too.
Legally....the victim has made it clear he doesn't want the case pursued criminally.  LAPD could still "try" to pursue the case criminally without the victims' consent...but that USUALLY does not happen.  Hopefully, this will not affect his probation (you know he has a HISTORY of violence).
SMH......another Gladiator has been RESCUED from his past.
In other brawls.....
Rapper Wale (shown above at Monday's WWE Raw event where he cheered on WWE star Bray Wyatt) ended up dishing out a "smackdown" of his own!  According to TMZ (via Jawn Murray) Wale  smacked up a heckler who began taunting him during the show--on twitter and in person. Wale got out of his seat, walked over to the man and "the next thing I know Wale is putting the smackdown on dude. Punched him dead in his face. It was a full fight."
Security broke up the fight and ushered everyone into the hallway. Jawn says Wale eventually returned to his seat and his box of popcorn. Not bothered!  A mess.
After the fight, Wale spoke to MTV and revealed that the incident started on Twitter.  The heckler began taunting Wale on Twitter so Wale "followed" him on Twitter and discovered that they were in the same area.  He told MTV
"I was like, 'Yo, is this you?' And one thing lead to another, and I just kind of mushed him a little bit. Honestly, if there wasn't kids right there, it would have went a little bit differently, but I just wanted to be conscious of them. It's not to say it was the right decision. But in the moment, you know. I care what people say because I try to be a man of the people. I just don't understand, [in] society, why we champion people like that in this day and age," he said. "I remember when people used to admire real people that stand behind their words or are stand-up men. I come from that. I had to address him as such. It wasn't nothing really serious."
 
BONUS: Kanye West is postponing seven Australian dates of the Yeezus tour. Why? He's reportedly heading back to the studio to work on an album he hopes to have out later this year. Story.
Photos via Columbus Short Twitter/Wale's Instagram