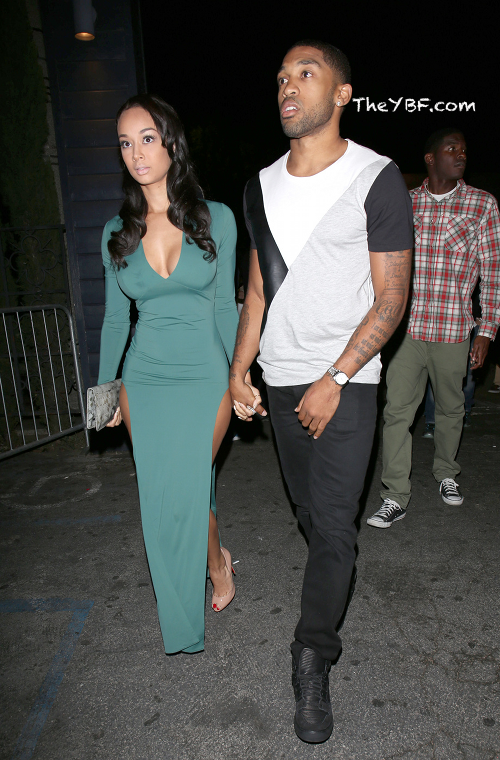 Draya and her boo Orlando Scandrick got cutesy as they enjoyed a date night in Hollywood last night. The couple also hung out with their kids enjoying a family day at Dsiney Land.
Plus, Halle Berry is opening up on her life as a mother for the 2nd time as she juggles her career and family life with Olivier Martinez. Check the cute pics and find out what Halle said inside…
Draya took a break from Twitter on Sunday to enjoy some alone time with her boyfriend/Cowboys' cornerback Orlando Scandrick.
It seems the couple has put the rumors of Orlando cheating on her with Jackie Christie's daughter behind them as they walked hand-in-hand arriving at Greysone Manor in West Hollywood.
On Saturday, Draya and Orlando rounded up their kiddies and had a fun-filled day at Disneyland. Draya shared, "Whoop whoop! When all else fails...... We go to DisneyLand #Hooray"
 
Orlando's daughters are so adorable in their workout gear.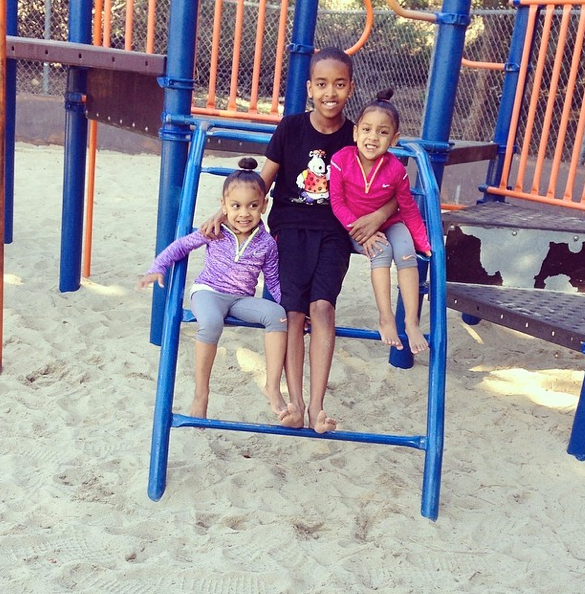 And Draya's son is growing into a handsome young man.
The kids were surprised as they made their way to Disney Land:
Cute.
And a "BBW LA" update...
Draya and Sundy have been going at it on Twitter after their infamous fight was aired on "BBW LA." Sundy is now claiming Draya was NOT the one who blacked her eye, it was Malyasia. Sundy believes Malyasia mistakenly hit her in the eye as she was trying to break up the fight between her and Draya. Sundy is butt hurt over the brawl that she's now challenging Draya to meet her outside of Philippe's restaurant for a rematch.
These chicks are so BIRDTASTIC…
Also…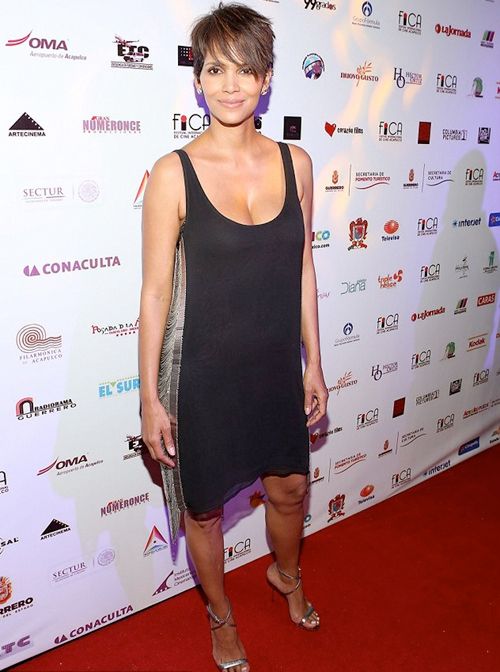 Fab mom Halle Berry is dishing on her married life with her husband Olivier Martinez, daughter Nahla and her new bundle of joy, 5-month-old Maceo.
We told you earlierabout rumors that have been circulating that she and Olivier's relationship was on the rocks after she was spotted at many events without him and sans her wedding ring. But now, the rumors can be put to rest.
The "Extant" star sat down with Extra TV where she gushed about being a mother for the 2nd time, how Nahla is handling being a big sister, how she's juggling her career and family life.
On being a mother for the 2nd time:
"I just feel great because I have another baby. I never thought that at my stage in life another baby -- and a baby boy -- was coming to me, so yeah, I'm blessed."

On how she's balancing her career and family:
"What I'm learning to do, trying to right now, is find the balance… my baby is always with me on set. I bring my daughter after school. I have a nursery there, a playroom for her, so I try to make it as nice as I can for them to spend time with them, see them."

On Nahla being a big sister:
"It's like one of her doll babies came alive. She gets to take care of him, feed him, change his diapers, play with him, dress him up in different clothes like five times a day because she can, so she loves it."

On watching her hubby Olivier on "Revenge":
She laughed, "I'm going to follow his little arc along. I'm very proud of him… I think he's delicious."

On her role in "Frankie and Alice":

"If someone had told me that we're going to do a movie about a black woman [with multiple personalities] who has a white racist living inside her, and a little child who's a genius living inside her, I would have thought that's just a made-up story, but because it was real, that gave it a gravitas that to me was, 'Wow, this is real, people should know about this.'"
Halle's new movie "Frankie and Alice" hits theaters this Friday.
Photos: JCalderon/ Splash/PCN/Draya's IG