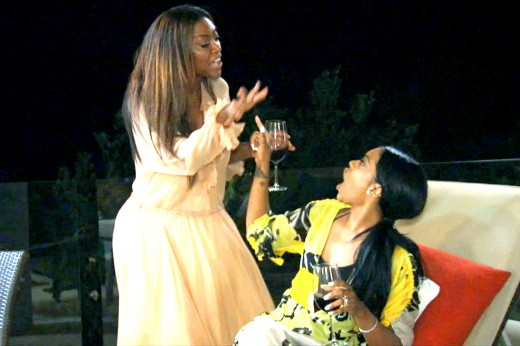 From the set of the "RHOA" reunion, we've got the explosive 911 call where Kenya Moore spilled the tea about Porsha Williams' brutal attack. Grab your cup.....
Kenya Moore and Porsha Williams were involved in a nasty fight during the "RHOA" reunion taping at The Biltmore Hotel last week.  Although Bravo and their RHOA castmates have been silent about what went down, the newly released 911 call sheds light on Kenya's version of the story.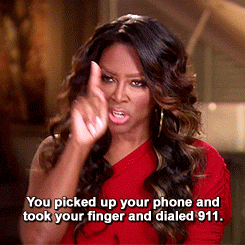 Yes.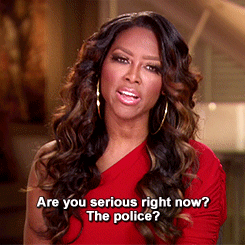 Yes. 
According to Miss USA, the reigning Miss Underground Railroad (wearing a gold dress) attacked her on the 3rd floor of The Biltmore.  "I've just been assaulted.....She hit me in my head and was fighting me!  Hitting Me!" During the call, Kenya requested that the police be sent to the third floor.  
Hmmm...if Bravo has a no-violence policy, this could be the end of Porsha's existence on RHOA.
Listen to the dramatic call here: