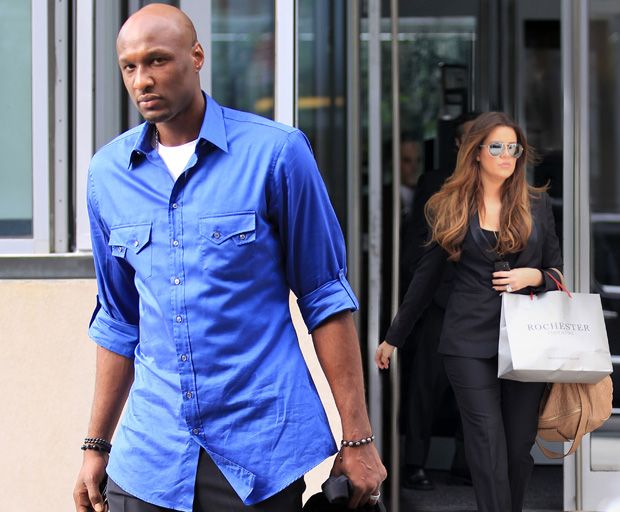 Some call it the Kardashian curse...some call it just a downward spiral of luck.  Either way, Lamar Odom was just demoted to the D-League from his new Dallas Mavericks home.
Deets inside...
After missing some games for "personal family reasons," and admittingly not feeling like himself after getting suddenly traded from his Laker home to the Mavs 3 months ago, Lamar Odom has been sent to play for the Texas Legends. 
What's that you ask? It's the NBA Developmental League team based near Dallas.  ESPN reports he was removed from the Mavs' roster and sent to the D-league to "get his legs back under him."
ESPN reports Lamar will practice with the new team tomorrow (Saturday) and will play in his first game tomorrow night.  He'll also have two private workouts today with Mavs consultant Tim Grgurich.
Lamar has proven to be a great player his 13 years in the game.  So this move comes as a shock to sports fans.
Some reports state that it was Lamar's idea to go play in the D-League for a few games in order to prep himself for a better return to the Mavs.
Either way...his consolation prize?  He gets to keep his $8.9 mill annual salary.  And may just get another season of his reality show with Mrs. Khloe Kardashian Odom called "Khloe & Lamar Take The D-League."
You never know...