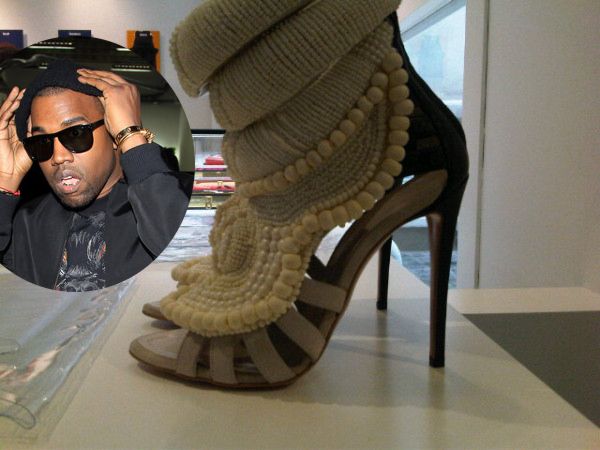 Kanye West is prepping to hit the Paris runways again with his Spring 2012 collection of his clothing line.  But what's catching everyone's eye today is what is about to hit stores soon--Kanye's $5,800 beaded shoe he co-designed with Italian designer Giuseppe Zanotti.
Decide if we love it inside...
Kanye is about to get his much anticipated women's shoe distributed in his fave French upscale retailer, Colette.
The retailer recently tweeted they are stocking styles from his Spring 2012 collection, saying:
Giuseppe Zanotti for KW @kanyewest available @coletteparis
For his (pictured above) unique, pearl-encrusted wooly/crocheted heels, he worked closely with Mr. Zanotti.  And we're told the shoe will run you close to $6,000.
DO WE LOVE IT?!