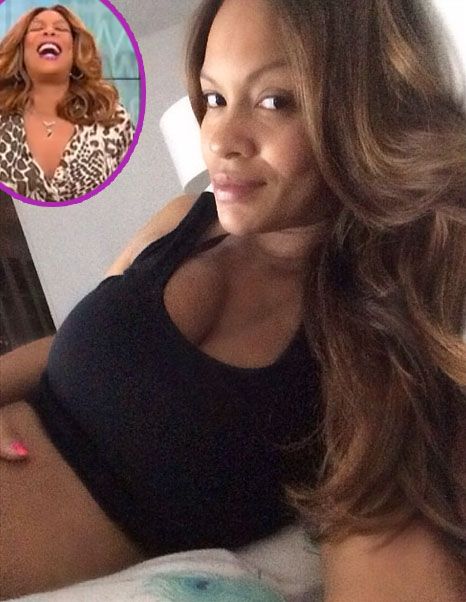 Wendy Williams seems to have ruffled Evelyn Lozada's feathers and Ev fired shots right back at Wendy. Find out what Wendy said that got Ev's panties in bunch inside…
Evelyn Lozada was a "hot topic" on the Wendy Williams' show on Monday and it has Ev extremely pissed off.
During the show, Wendy congratulated Evelyn on the recent birth of her baby boy Carl Jr. (whom she shares with fiance LA Dodgers baller Carl Crawford) but she threw in a bit of shade while doing so.
Wendy said,"Evelyn gave birth to a cash register…I mean… a baby boy with her fiancé, the $142 million Carl Crawford. I didn't mean to make that cash register joke, but you see why it's easy to be said."
She added, "Here's what I'm thinking, Ev. You should become involved in a lot of charity work. And also talk to your man about opening you up another Dulce…except Dulce Beverly Hills, not Dulce Miami."
Ev must have gotten wind of Wendy's comments and went on a Twitter rant exposing Wendy's husband. According to the "BBW" star, Wendy's husband purchased shoes from her store in Miami for another woman! She even named the designer shoes he bought.
Read from the bottom up:
Chiiiiiiile...
Check out Wendy throwing shade at the 5:53 mark:
Bloop!
Photos: Evelyn's IG