Although he's being investigated by the LAPD, Columbus Short was in good spirits on the set of "Scandal" yesterday. Also, Robin Thicke is back to work after all his marriage drama. Check out the pics inside…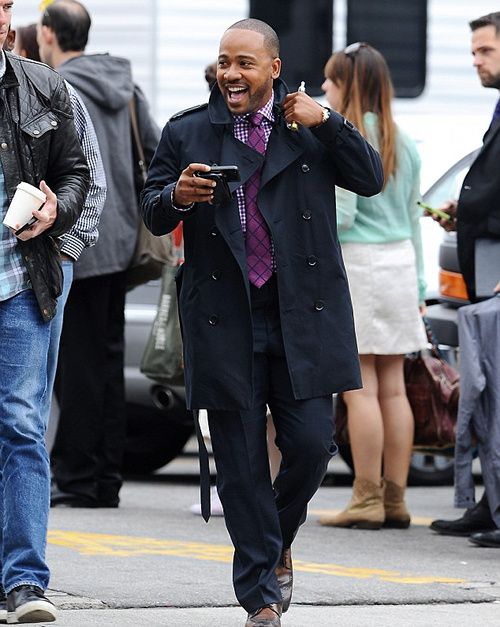 "Scandal" star Columbus Short is back to work after a reported bar brawl.  From the looks of it, Columbus isn't letting any of that drama get to him as he looked completely unbothered while smoking his electronic cigarette. 
He laughed it up as he watched something on his cell phone. Maybe the video of the guy he beat up? Just a thought…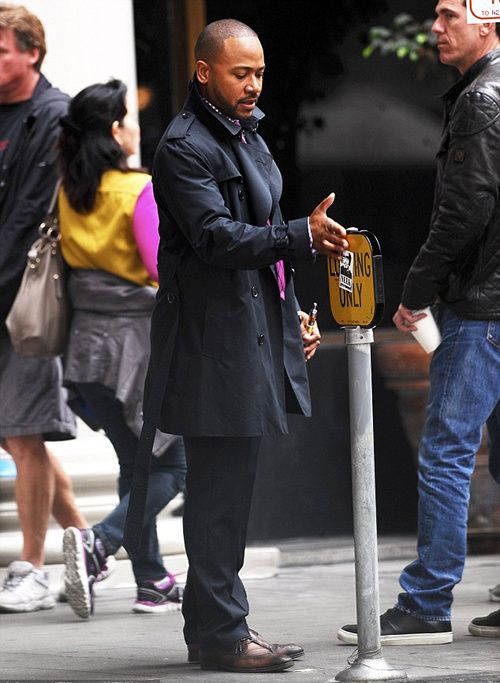 We've also learned that he and his wife Tanee McCall-Short (whom he reconciled with earlier this month), will star opposite each other in "THE END AGAIN," a film produced by Columbus' Great Picture Show Productions and Great Fortune Films.
UPDATE:
The LAPD have issued an arrest warrant for Columbus for one count of felony aggravated battery. His bond has been set at $50,000. So far, he has not turned himself in.
Another celeb who's back to work…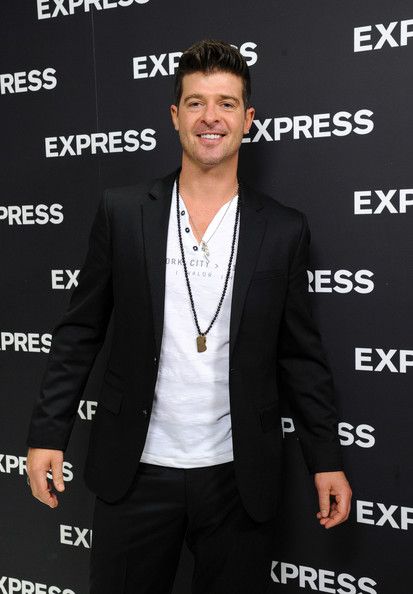 Robin Thicke was all smiles as he grabbed his golden mic to perform at the EXPRESS Times Square grand opening in NYC on yesterday.
It seems Robin's public antics (breaking down on stage singing "Let's Stay Together") may possibly have persuaded Paula Pattonto give him another chance after it was reported that the couple might be reconciling.
If Paula does take him back, we hope he makes it right this time.
Photos: Cousart/JFXImages/WENN/ Ilya S. Savenok/Getty Images North America/Splash