TheYBF.com was on the rehearsal set of "The Soul Man" and we got a chance to talk to guest-star Brandy Norwood. Check out pics and TheYBF.com's chit chat with "The Game" star inside…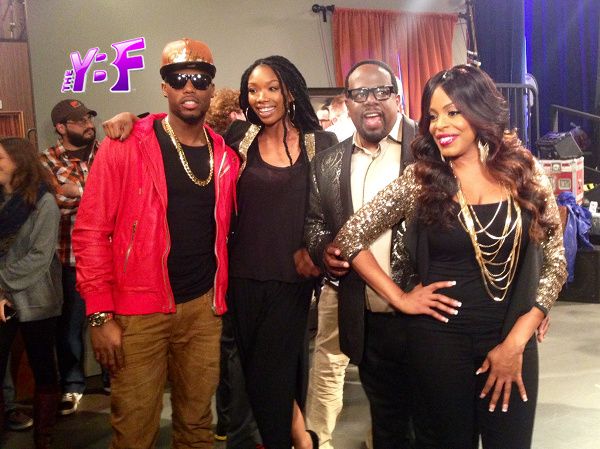 The TV Land sitcom "The Soul Man" is back for a new season and Brandy (along with Martin Lawrence and a musical performance by B.o.B) will be making a guest appearance for the LIVE season 3 premiere.
YBF L.A. correspondents Kalia Silva and Lauren Smith caught up with the R&B starlet and in our exclusive sit down she quietly dished on her "Soul Man" role as Rita, working with "The Soul Man" cast, the difference between taping a live show verses a taped show and more. We had to keep quiet to keep from disturbing their rehearsal!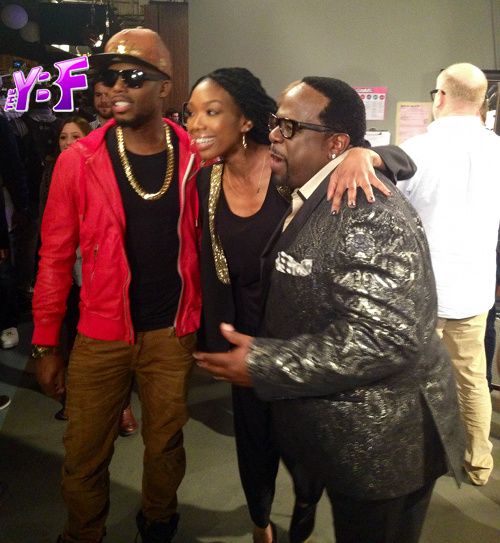 Here are the highlights:
On her "Soul Man' character Rita:
"My character is Rita and she's a background singer and a background dancer [to Cedric the Entertainer's character] and she has a secret that everybody can see...but she is lying about it."

On working with "The Soul Man" cast:
Brandy said working on this set doesn't feels like a job and she loves working on projects that don't feel like a job.

On the difference between working on a live show verses a taped show:
"When cameras and an audience are around something happens to me." She said working on this show is completely different from working on "The Game" because they get a chance to interact with an audience and she loves an audience.

On her new music:
"I'm working on it." Brandy revealed she's focusing on acting right now. She admitted her "rap" career is over even though it never really started.

On doing another reality show:
Nope! "I'm not loud enough. I just don't feel big enough for reality. I'd rather play big characters."
 
Check out the entire interview below:
Tune in tonight for the live season 3 premiere of TV Land's "The Soul Man" at 10:30/9:30c
Photos/Videos: Kalia Silva/Lauren Smith