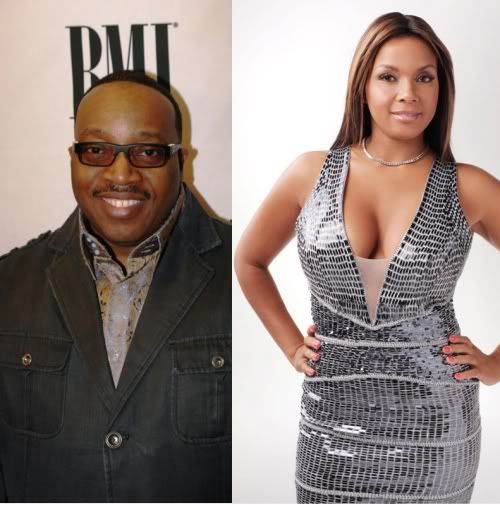 "Basketball Wives: LA" star Imani Showalter may be trading a basketball for a Bible real soon.  Sources say the reality star is now dating Gospel-singer Marvin Sapp.  Get the deets inside.....
HipHollywood reports that Marvin Sapp and Imani Showalter began dating shortly after meeting at Verizon's How Sweet the Sound choir competition on Oct. 28 in LA.
A source said, 
"The two exchanged information and immediately started corresponding after the show. A week or so later Marvin flew her to Grand Rapids to visit him and so she could experience his church."
The source added,
"They've been spending quite a bit of time together. They're definitely falling in love and I wouldn't be surprised if they ended up getting married."
Since October, Imani has been spotted with Marvin at various concert dates and preaching engagements as well as the Stellar Gospel Awards.
So far, Marvin's church accepts Imani, but they want her to stop tweeting risque photos! 
One member was quoted as saying:

"If she seriously wants to be with him and plans to become the First Lady of his church, the last thing she needs to be doing is tweeting risqué photos of herself.  That's just a big no-no!"
Hmmm...
The Randomness:
1.  Keisha Knight Pulliam is getting SUED by her former agents for over a quarter of a million dollars!  STORY